Whether you're climbing aboard the resolution train or not, a new year really does come with a fresh start feeling where anything is possible. If that anything for you is to reduce your sugar consumption – no problem, these five tips can help you stick with it.
For any lifestyle change or new habit, it's all about making small changes. Any sudden, drastic moves to cut out sugar completely are often paired with some intense cravings that can make someone with the strongest of willpower give up altogether. And that's not what we're going for, is it?
Incorporate these small steps to help you on your #kicksugar journey even one per week and you'll be crushing those new year goals in no time:
1. Stay Hydrated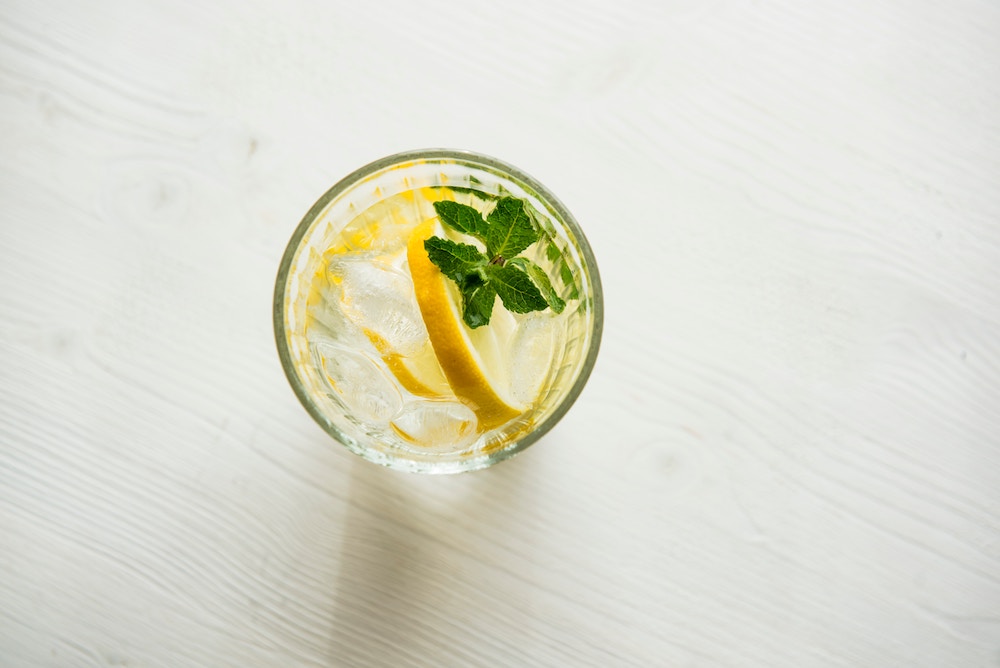 Boring I know. Drink water? Heard it a million times before. But for real, this is key. Dehydration can cause the body to become sluggish and tired, craving foods it doesn't even need including high-sugar foods. Keep hydrated by drinking water throughout the day in whichever form you like – on its own, with lemon, herbal tea – you name it, just drink it. Try to get at least 4-6 glasses in a day.
2. Sip Some Apple Cider Vinegar
This might seem like a strange one. What the heck does vinegar have to do with reducing sugar? Well let me tell you. Apple cider vinegar has countless benefits, one of them including balancing blood sugar. When blood sugar is unstable, up and down like a rollercoaster, this is when sugar cravings can come in strong and fast. Start with 1 tsp of ACV in ½ cup of water with meals to help balance blood sugar. You can even start with one meal and work up to taking it with all your meals.
3. Get Those Probiotics
You'd have to be living under a rock to not have heard the benefits of beneficial bacteria or 'probiotics' for overall and intestinal health (if you've been under a rock, please just Google it). The connection to sugar cravings is that the bacteria living in your intestinal tract can dictate the foods you crave. If there is an imbalance of bacteria in gut, sugar cravings can be fierce and steady. Support your intestinal flora balance by consuming fermented foods like raw sauerkraut and unsweetened yogurt and/or supplementing with probiotics.
4. Keep Low-Sugar Snacks Within Arm's Reach
One of the toughest times to avoid sugary foods is when you're out and about, haven't eaten for too long and hunger strikes. Most convenient snacks include a shocking amount of sugar, naturally-occurring or not. Something like keeping a stash of your favourite nuts in your car or desk is great snack to tide you over to a meal. Having low-sugar treats around is also key. Just because you're reducing sugar, it doesn't mean you shouldn't be able to treat yourself. SmartSweets Low-Sugar Gummy Bears are a total game changer when you feel like a sweet treat. With 2g or sugar per serving, you can get your sweet fix without falling off the wagon.
5. Check Your Mindset
I totally get it, been there. Reducing sugar can mean saying 'see ya later' to some of your very favourite foods. Which can even be slightly emotional. Instead, think of this as an opportunity to invite different foods into your life rather than saying goodbye to the higher-sugar ones. Adding in more variety and new foods you haven't tried before can mean new favourite foods. Get creative, hunt for some new exciting recipes and get busy in the kitchen.
Remember, it's all about those small changes. Be easy on yourself and have fun with it! Join the SmartSweets #kicksugar challenge by following @EatSmartSweets on Instagram and share how you're kicking sugar to the curb in 2018.
Paige Webster
Registered Holistic Nutritionist