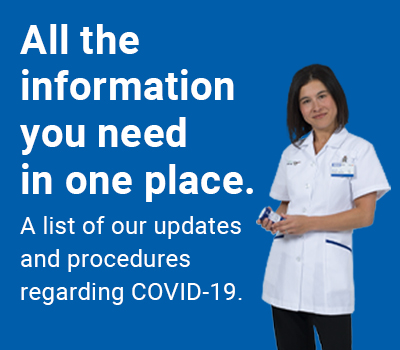 A Message to our Valued Customers
As we all know, drug stores and grocery stores play an essential role during these extraordinary times. It is our job collectively to ensure they are able to work safely for everyone. Please know we are taking all measures to remain open while providing as safe of an environment as possible.
Latest News Updates
May 12, 2020: Small businesses closed due to the pandemic start to see their products hit London Drugs store shelves
May 11, 2020: London Drugs opens up end of day shopping hours to the public and introduces a new way to support COVID-19 relief efforts
April 28, 2020: London Drugs wants to help local small business owners sell their products
April 20, 2020: Be Kind. London Drugs and Carlton Cards invite random acts of kindness
April 10, 2020: London Drugs expands COVID-19 Community Support Program connecting United Way volunteers with neighbours in need
April 9, 2020: Important update from Clint Mahlman, President & COO, on how London Drugs is working to support you and our communities
April 6, 2020: Need to shop? #ShopSmart: Precautions and guidelines grocery and drugstore shoppers should follow
March 28, 2020: Update from Chris Chiew, General Manager of Pharmacy – Working hard to keep you and your loved ones healthy and safe
March 25, 2020: London Drugs steps up to distribute Girl Guide cookies in stores and online
March 24, 2020: Dedicated shopping hour for healthcare and first responders
March 19, 2020: Dedicated shopping hour for seniors & vulnerable people
How We're Keeping Our Staff and Customers Safe
Our Workplace COVID-19 Safety Plan
As your proud community partner and trusted health care provider for the past 75 years, please know London Drugs will stop at nothing, to implement strategies and safeguards to protect your health. To date we:
Installed plexiglass barriers between our customers and our cashiers and pharmacy team
Installed social distancing floor decals to reinforce a 2 meter distance between customers, and staff, as well as recurring social distancing reminders on our PA system
Positioned staff at the front door of each location to monitor the amount of customers and staff in store to ensure social distancing can be safely maintained
Escalated the cleaning measures in all of our stores including hourly surface cleans and sanitation at all customer touch points and daily deep cleans
Implemented limitations in-store and online for all essential products
Instituted a retroactive $2.00 per hour worked bonus to recognize the extraordinary effort put forth by our employees
Do not allow reusable bags and have stopped charging for plastic bags
Temporarily stopped accepting recycling and bottle returns until further notice
Temporarily stopped accepting the return of expired medication until further notice
Free delivery of medications
90 day prescription supply for all chronic medications, except inhalers for BC, and 30 day limit in AB, SK and MB only. This follows provincial government policies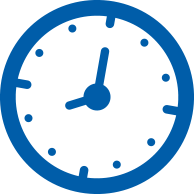 Dedicated Hours for Seniors
First hour exclusively for seniors and the most vulnerable (Monday – Friday)

The Pharmacy is still the heart of our business. We make it simple for you to get your prescriptions refilled so you're never without the medications you need.
Choose a Prescription Refill Option that's easiest for you:
Refill through our app – Our Recommended Option
Refill online
Use London Drugs Online Prescription Refills to quickly send your prescription refill request directly to your preferred pharmacy.
Refill by phone
You can call London Drugs anytime to send prescription refill requests to our automated telephone refill system. Available 24 hours a day by calling your preferred London Drugs location. You can also call the pharmacy during working hours to speak to a member of our pharmacy team.
Refill by person
Stop by your nearest London Drugs, where our pharmacy staff is available during store hours to promptly accept and process your prescription refill requests.
Please remember not to come into our stores if symptomatic or have traveled. An agent can be sent in your absence.
FREE Limited Time Prescription Delivery
Getting your medication on time is important. Therefore we're offering a FREE limited time prescription delivery service. Call your local pharmacy store location about the availability and convenience of home delivery of medications if you are unable to make it for in-store pickup.
COVID-19 Cases in Our Stores – Being Transparent
| | | |
| --- | --- | --- |
| Date | Details | Location |
| March 28, 2020 | Temporary store closure on March 28. Followed necessary protocols and advised by Vancouver Coastal Health Authority, including a deep clean and sanitization. | 710 Granville Street, Vancouver, BC |
A Flexible Shopping Experience – In-Store and Online
While our customers can shop in our physical stores during reduced hours, shopping online at londondrugs.com offers a convenient alternative.
Shop the products you love and discover other new gems online with fast and flexible delivery options.
Same Day Delivery
Contactless delivery to your doorstep in 1-3 business days
Standard Home Delivery
Delivered to your doorstep in 5-15 business days
In-Store Pick Up
Order online and pick up your order in two hours or less!
Ship to Store
Even if your local store doesn't have your products in stock, choose ship to store to have your items shipped to your closest store location – Delivered in 5-15 business days
Staying Connected
We're continuously communicating to our customers and communities through our social media channels.