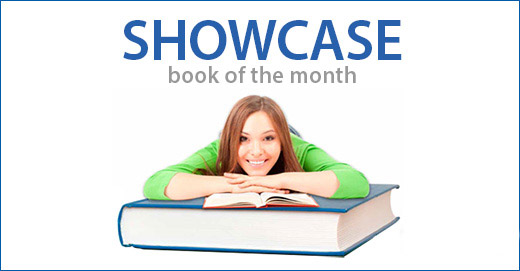 This month we are reviewing the book Tell the Wolves I'm Home by Carol Rifka Brunt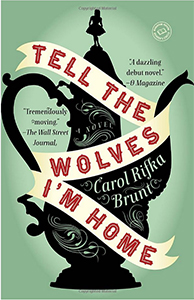 Tell the Wolves I'm Home by Carol Rifka Brunt
1987. The only person who has ever truly understood fourteen-year-old June Elbus is her uncle, the renowned painter Finn Weiss. Shy at school and distant from her older sister, June can be herself only in Finn's company; he is her godfather, confidant, and best friend. So when he dies, far too young, of a mysterious illness her mother can barely speak about, June's world is turned upside down. But Finn's death brings a surprise acquaintance into June's life. At the funeral, June notices a strange man lingering just beyond the crowd. A few days later, she receives a package in the mail containing a beautiful teapot she recognizes from Finn's apartment, and a note from Toby, the stranger, asking for an opportunity to meet. As the two begin to spend time together, June realizes she's not the only one who misses Finn, and that this unexpected friend just might be the one she needs the most.
Reviews
"Tell the Wolves I'm Home is the first book written by author Carol Rifka Brunt.  It tells the story of 14 year old June who is dealing with the death of her adored uncle Finn.  Through a friendship she develops with Toby, her uncle's "special friend" she discovers things about herself, her uncle, the rest of her family, and what true friendship is all about.  This book covers a wide range of emotions from grief, to love, to distrust , to caring , to name just a few.  It will open your eyes to see both strangers and people you know, in a different way." – Review by Carolynn
Book of the Month
Every month we will be featuring a new book to be showcased in our Book of the Month. Staff members and friends will be reading the book and posting their reviews. We'd love to hear what you thought of these books as well. Post your comments and let us know.
Tell the Wolves I'm Home is available at London Drugs along with many other great titles.