Chef Cullin David of Vancouver's ​Calabash Bistro​ ​shares some of his favourite Carribean-inpsired recipes.
It's the height of BBQ season and we're guessing you can't wait to fire up that grill! We've asked Chef Cullin to help out with a few delicious dishes that are perfect for grillin' and chillin'. If you haven't already, check out his video, get inspired, then dive in here with all the details. Remember, pretty much everything you see is available at your favourite London Drugs!
Jerk-Rubbed Flank Steak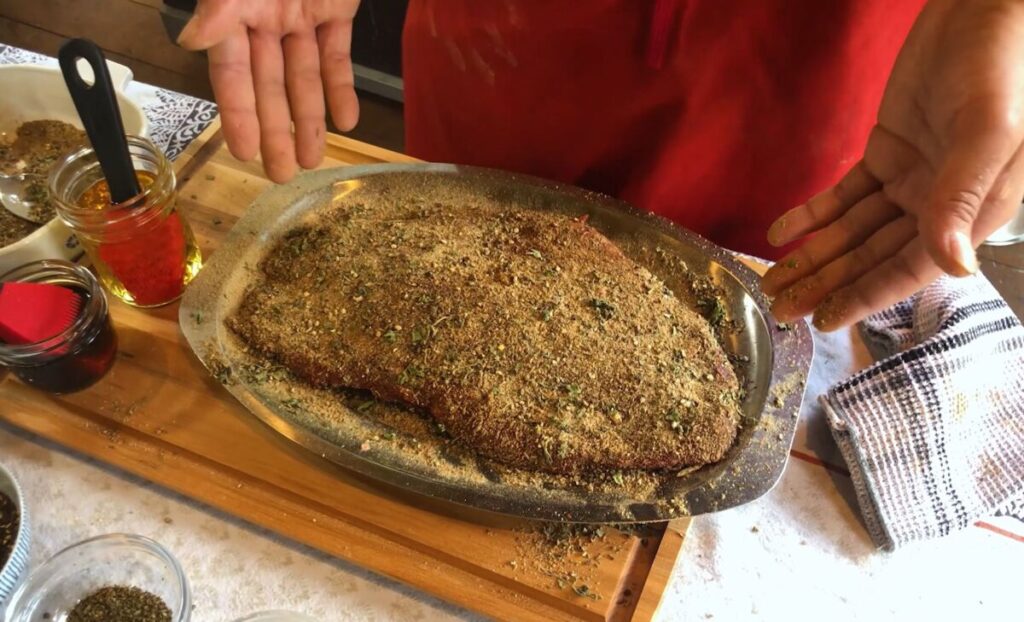 Simple, tasty and not too pricey — there's a reason chefs everywhere love flank steak. Here's the full breakdown of Cullin's awesome spice rub. There's a lot in there, but that's where the magic is!
SPICY JERK RUB: (use approximately ½ tablespoon each, but feel free to adjust, that's part of the fun)
Dry Onion
Dry Ginger
Dry Garlic
Dry herbs – Thyme, Cilantro, Parsley, Basil, Coriander (aka Cilantro seeds)
Dry Hot peppers
Brown sugar
Cloves
Allspice
Cinnamon
Black Pepper
Cullin's custom Hot Pepper blend:
*habanero
*pimento
*Scotch Bonnet
*Jamacian Chocolate Brown peppers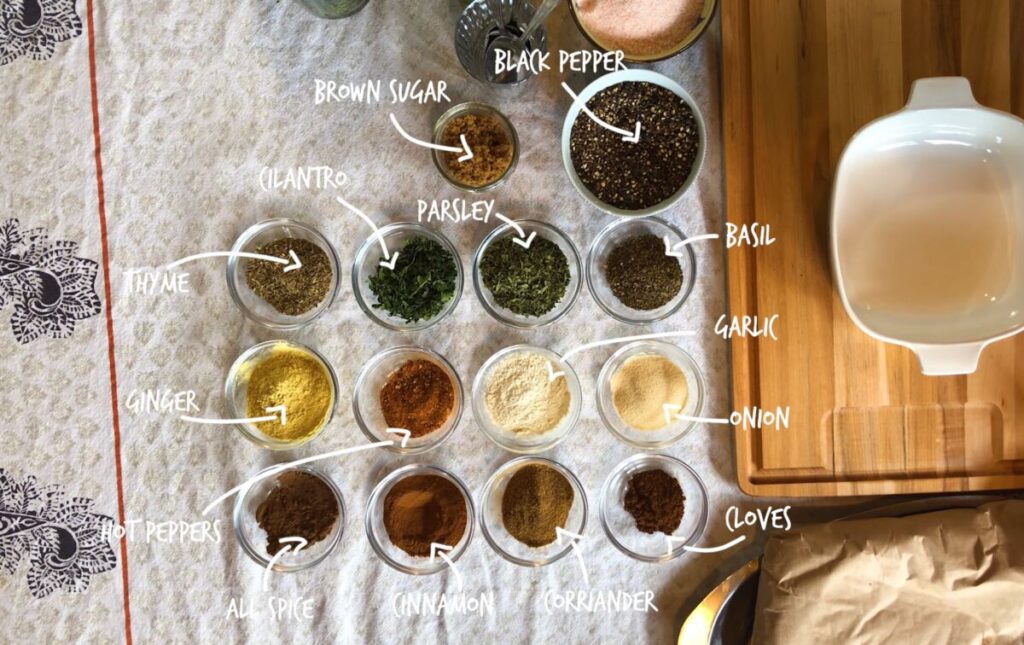 INSIDE TIPS:
•Pat the flank steak dry before adding the spice rub.
•Take the steak from the fridge about 15 minutes before you plan on grilling. A super cold steak can throw off your grilling time.
•Grill over medium heat for about four minutes a side, rotating the steak 90˚ once per side
•Let the steak rest for half the time it spent grilling (about four minutes) — that keeps the juices from spilling out once you slice it.
•Speaking of slicing, always cut across the grain of the steak or it'll be too chewy. •Dry rubs give a nice crust — if you prefer without, add a little oil to the rub and presto, wet rub!
Grilled Green Sauce Portobello Mushrooms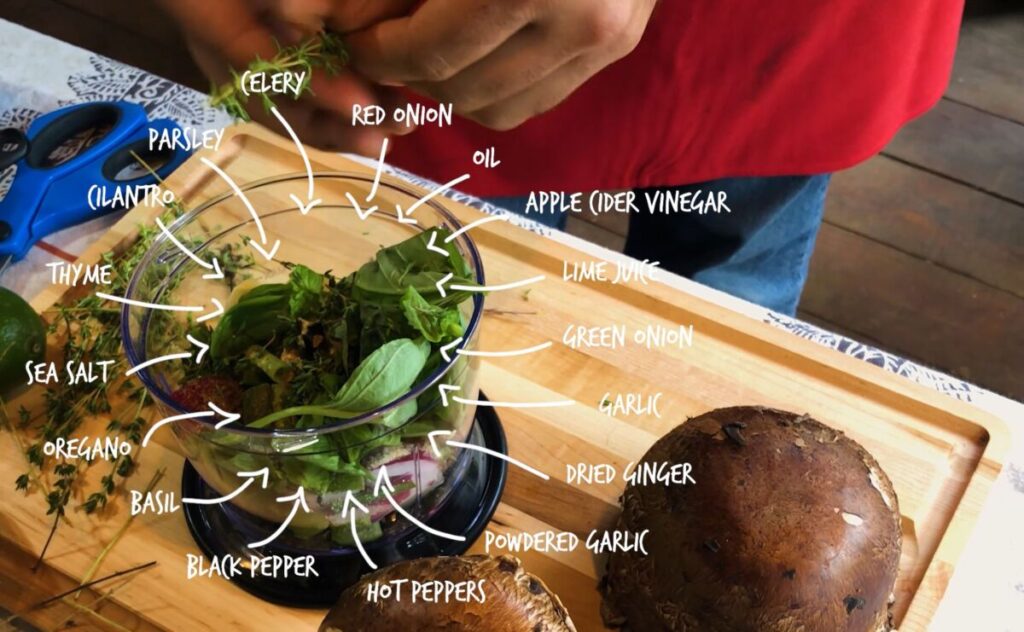 These days a lot of folks are looking for smart, simple plant-based alternatives to classic summer dishes. Here's one way to use Cullin's simple (ok, simple-ish 🙂 green sauce. Simple name, but such complex flavours!
Green Sauce
Basil
Cilantro
Parsley
Thyme
Basil
Celery
Onion
Garlic
Lime
Pimento pepper/habanero/scotch bonnet
Sea salt
Veggie oil
Combine all the ingredients together in a food processor or blender — use about a tablespoon of each herb, with salt, garlic and lime to taste. Add a generous spoonful to the underside of the mushrooms and grill over medium heat on just the one side (sauce side up) until they're juuuuust marked by the grill — about three or four minutes.
INSIDE TIPS
•To remove the mushroom stems, give 'em a pinch and a twist.
•Don't forget to remove the gills or you'll get discoloration.
•The Green Sauce also makes a great condiment — use it like a pesto.
•Grill over mellow, medium heat — maybe it's time to use that top rack on your grill!
•To serve, slice your mushrooms into strips. Enjoy!
And a super simple couscous side dish.
Cullin told us he loves using the instant couscous he finds at London Drugs. Check it out here.​ He adds a little lime juice and a handful of fresh herbs to brighten it up even more, and that's it!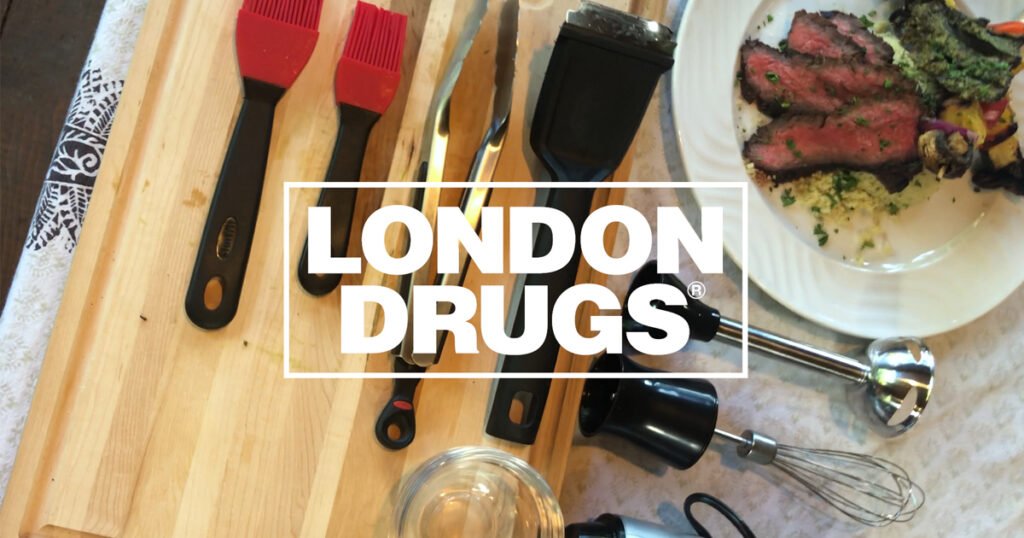 Thanks for taking a walk on the spicy side with us. Hope your summer grilling is in full swing, and we hope you love your finished dishes as much as we loved making these with Cullin.
Here are some links to the equipment Cullin used to create these amazing dishes:
Grill brush
Mixing bowls
Basting/Pastry brush
Blender/hand mixer
Cutting board