It's that time of year again: the time to swap coolers for lunch bags and camping gear for backpacks. With a new school year comes a new beginning, and there's no better time than now to amp up your creativity in the kitchen and spoil your kids with simply incredible school lunches that are also healthy and delicious.
The following is a list of 12 school lunch ideas that are guaranteed to satisfy even the pickiest palates.
1. Mason Jar Pasta Salads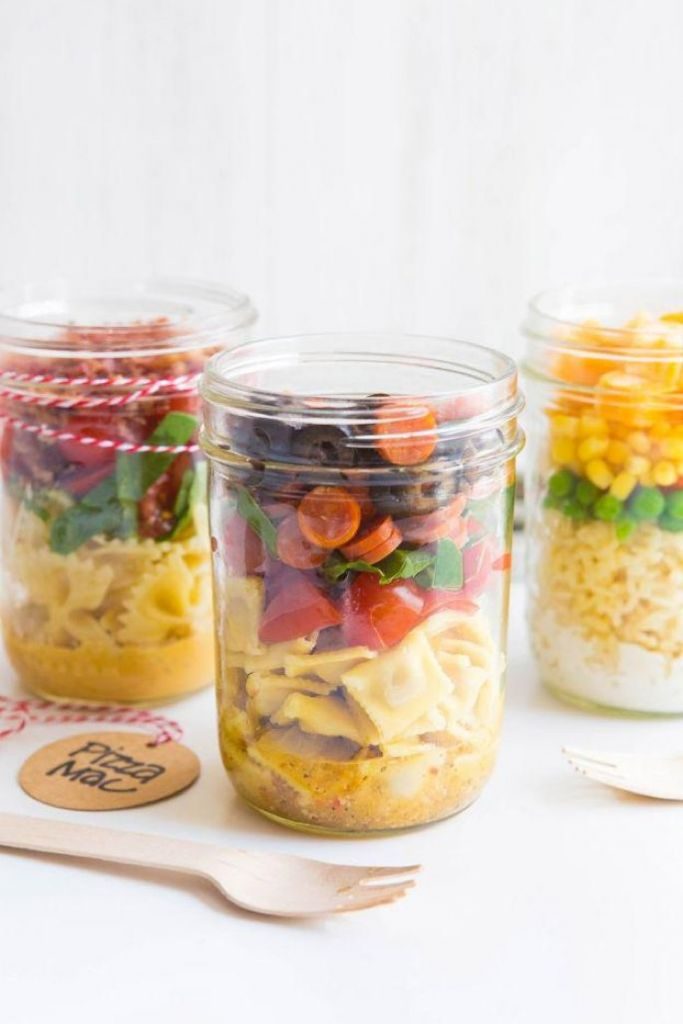 Mason jars have quickly become staples in the modern kitchen. You may prefer to provide your kids with a non-glass option, like the Thermos FUNtainer. But no matter the container, these tasty pasta salads are quick to make, easy to pack and customizable to every kid's palate!
[Find the recipe at Babble]
2. Hummus Veggie Wraps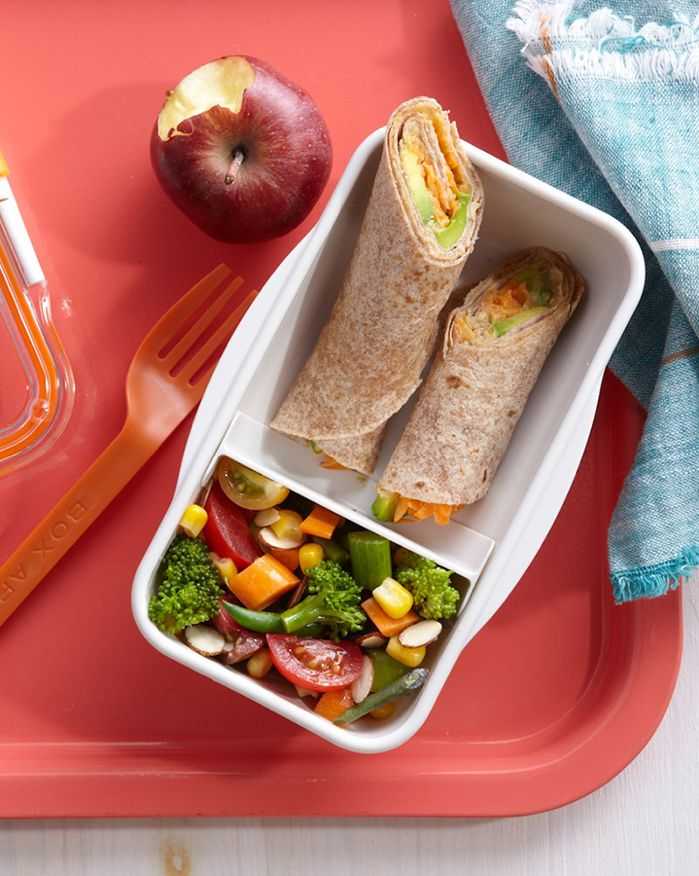 A clever twist on a classic snack, these healthy and delicious veggie wraps can be made in a pinch– and with only a few ingredients. Simply pair your favourite tortillas with creamy hummus, and add the vegetables that your kid loves best.
[Find the recipe at Weelicious]
3. Sports Lover's Bento Lunch Box
For anyone looking for a hassle-free lunch box that kids love, bento boxes are the way to go. Not only can you neatly personalize each lunch as a midday surprise (and support your kid's favourite sports team at the same time), but the different compartments allow you to separate fruit, dessert, snacks and dipping sauces from the main meal.
[Find the recipe at Wendolonia]
4. One Pot Mac & Cheese with Veggies
Even the pickiest of eaters will love this dish. Make it for dinner the night before and serve it up in a thermos for the next day–this macaroni and cheese recipe is bound to be a hit with everyone. The best thing about it? The kids won't even notice that it's jam packed with veggies!
[Find the recipe at Teach Eat Love]
5. Butter Chicken Calzone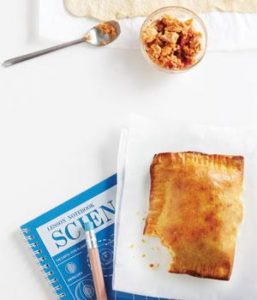 Perfect for when you have leftover Indian food–or even just some chicken and spices from the kitchen–these butter chicken calzones will make all the kids jealous. Taking the shape of pop tarts, you can fill these savoury puffs with nearly any type of curry you choose!
[Find the recipe at Canadian Family]
6. Tortellini Skewers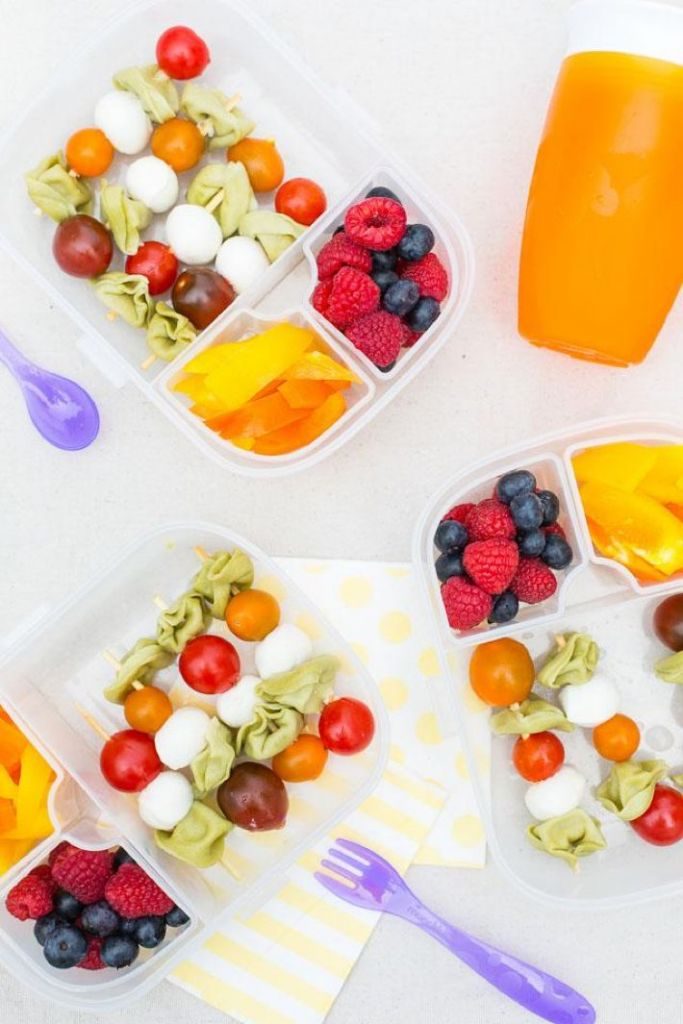 These colourful (and flavourful) pasta skewers work wonders as a quick snack before soccer practice, healthy treat while on a field trip, or even as an easy food swap with friends. The varieties are endless–instead of tortellini, opt for gnocci, and add whatever bite-sized veggies your kid likes best.
[Find the recipe at Design Improvised]
7. Mason Jar BBQ Parfaits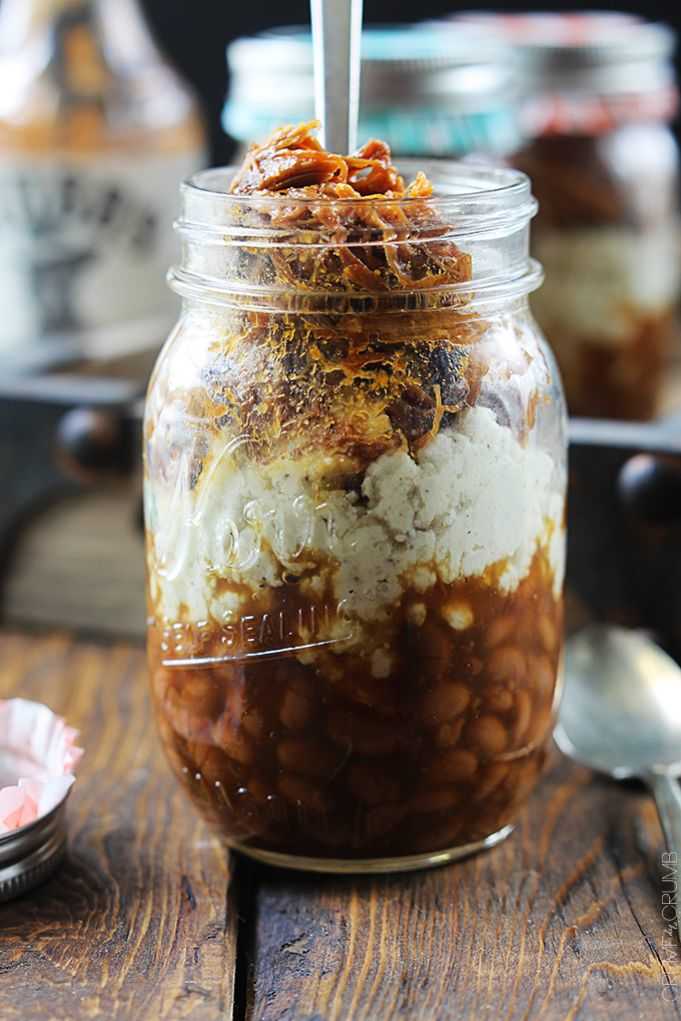 This mouth watering mason jar (or kid-friendly  alternative) concoction isn't just for kids–although there's no doubt they'll be the star of the cafeteria once they pull out this BBQ parfait. Loaded with beans, mashed potatoes, your choice of meat (we love pulled pork), and your favourite BBQ sauce, these genius lunches will satisfy any BBQ lover.
[Find the recipe at Creme de la Crumb]
8. Avocado Cucumber Egg Salad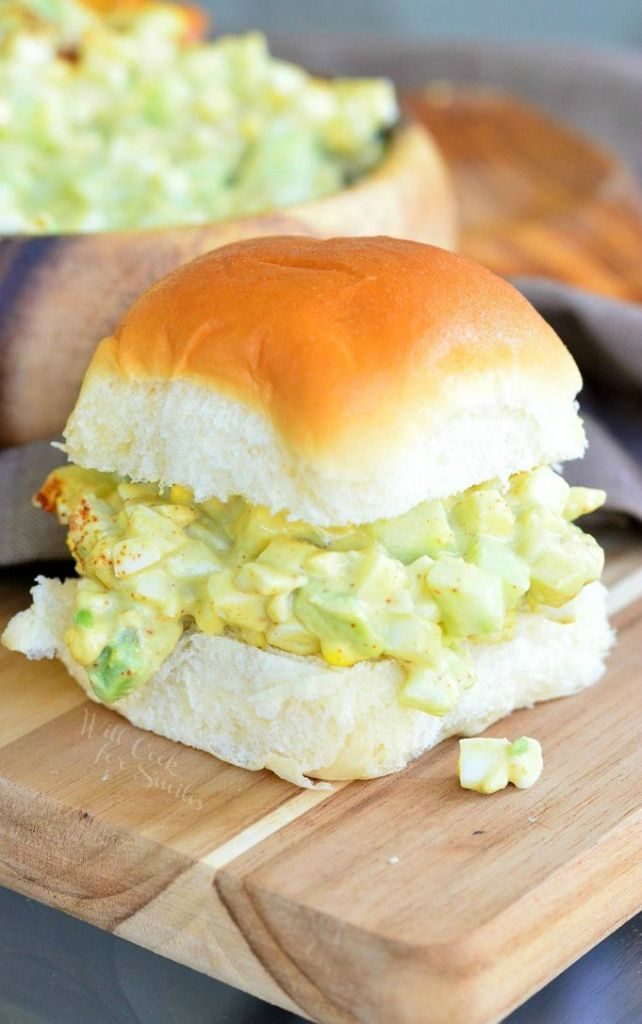 A contemporary spin on the classic egg salad sandwich, this recipe calls for avocado and cucumber to add a luxurious creaminess and satisfying crunch to what can often be an underwhelming meal. If your child isn't a fan of mayo, don't fret! You can always substitute with Greek yogurt, or omit it altogether.
[Find the recipe at The 36th Avenue]
9. Taco Salad Lunch Bowls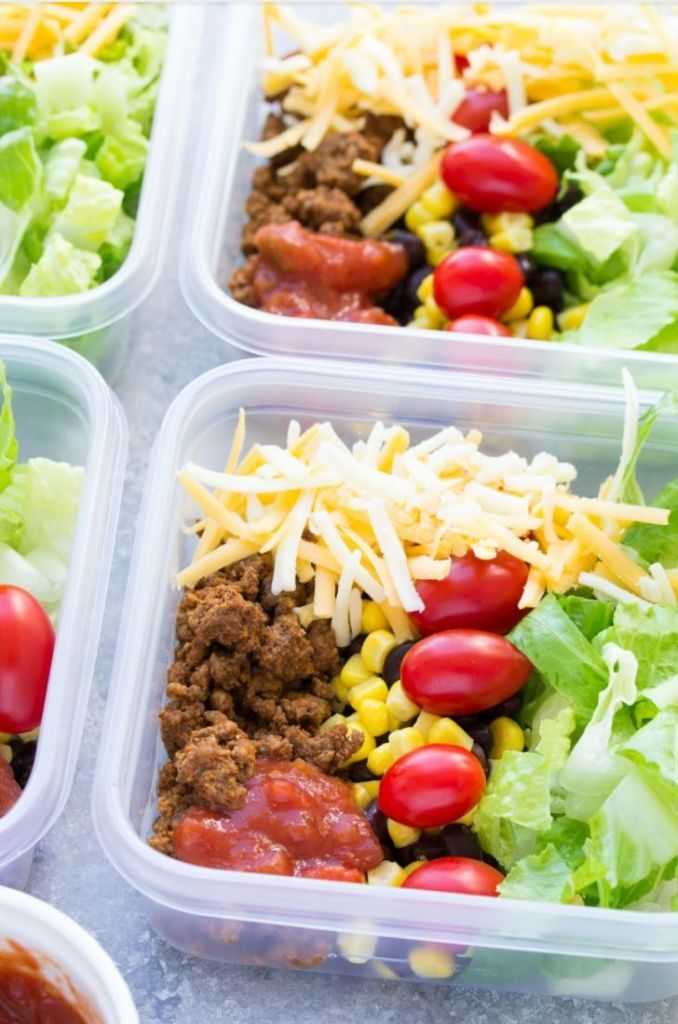 Bring taco night to the playground with these colourful, healthy and filling salad bowls. Meal prep ahead of time with reusable containers so that everyone gets an equal portion. This recipe is even one that your kids can easily help make–that way, they can add as many toppings as they like!
[Find the recipe at Kristine's Kitchen]
10. Breakfast for Lunch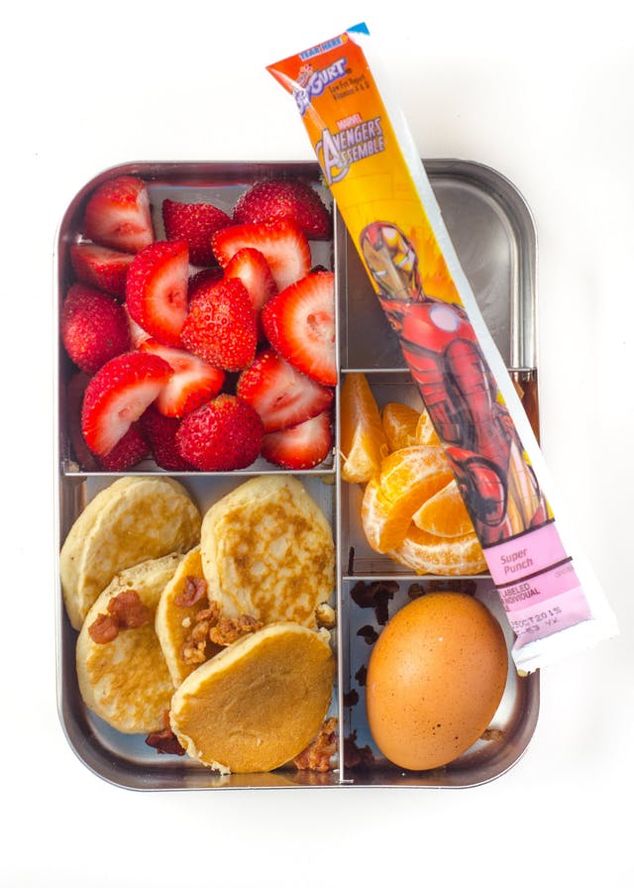 Just like adults can't get enough of the breakfast for dinner phenomenon, your kids too will appreciate a morning meal in the middle of the afternoon–especially if it's something sweet. Packed with fresh fruit, easy 2-ingredient pancakes, yogurt and a hard-boiled egg, this lunch box also works well for early mornings on the road, or during family trips.
[Find the recipe at The Kitchn]
11. Pepperoni Panzanella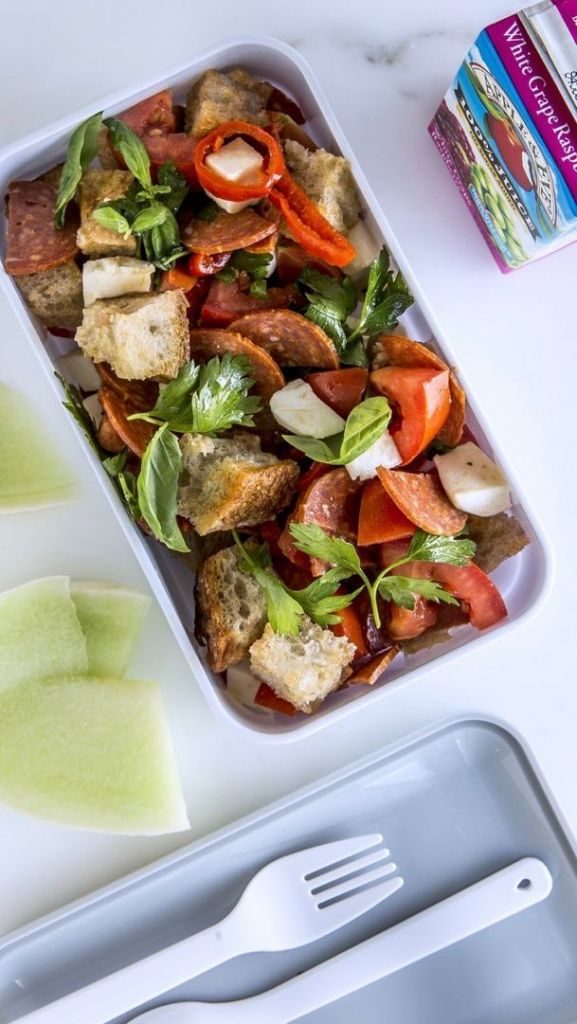 This recipe is for all the kids out there who love Italian food. Not a pizza, not a salad, but something in between, this spin on a traditional bread salad has so much flavour, they may not even notice!
[Find the recipe at Bon Appetit]
12. Homemade Instant Noodles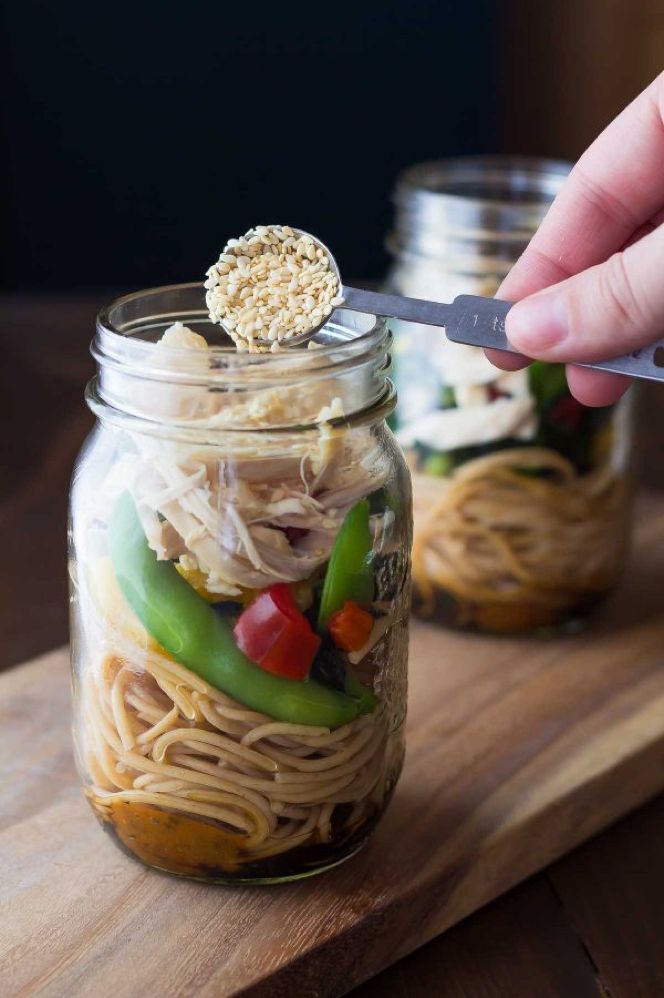 Sometimes kids get a craving for instant noodles–the ones that come in plastic wrapping and little flavour packets that are brimming with sodium and preservatives. Thankfully, we've found a fresh and tasty alternative (skip the glass jar and try these) that offers the same appeal of an instant meal, but with all the goodness of real food.
[Find the recipe at Sweet Peas and Saffron]
What are your favourite creative lunch ideas for kids? We'd love to hear them in the comments below or wherever you find London Drugs on social media.