Big Boss Swirlio Frozen Fruit Dessert Maker Review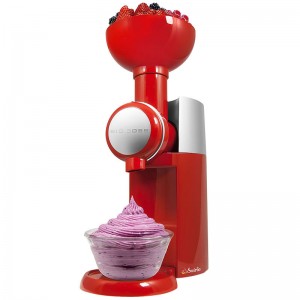 My youngest is banana obsessed. He loves them frozen, fresh, in desserts, you name it. While I like bananas, I prefer them in smoothies or recipes instead of alone. There is something with the texture of fresh bananas that has never been appealing to me. However, they are great in desserts and I love them in my morning smoothies. Since there is such a love of frozen bananas in my household I was excited when I was approached to give my review of the new Big Boss Swirlio Frozen Fruit and Dessert Maker.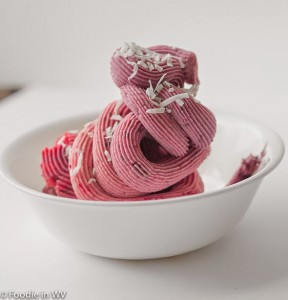 So what is a Swirlio? "Swirlio transforms your favorite fruits into a soft serve frozen dessert in seconds! Making dessert that is delicious, nutritious and 100% guilt-free is as easy as 1-2-3. Freeze your favorite fruit, let it thaw for a few minutes, then push it down the chute and voilà, a dessert that is both delicious and healthy is served."
I made two different types of frozen fruit desserts. The first was a combination of frozen bananas and Nutella (1 1/2 frozen bananas and 2 tablespoons Nutella) and the second a combination of 1/3 blueberries, 3 frozen strawberries, and 1 frozen banana.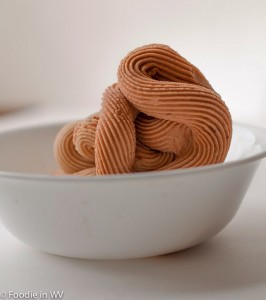 Here is my list of pros and cons:
Pros:
Easy to prep fruit.
Takes minutes to make.
Low in fat (if using straight fruit).
A vast number of recipe options.
Cons:
The inside of the machine is somewhat hard to clean. This is mostly if you use peanut butter or Nutella.
The main flavor is still banana, so if you are not a fan of bananas this might be a problem for you.
Overall, my kids love this machine. If you put the frozen fruit into the freezer after using the machine it can be scooped like regular ice cream. Either way, it's delicious.
Originally written by Ann Jones for Foodie in WV