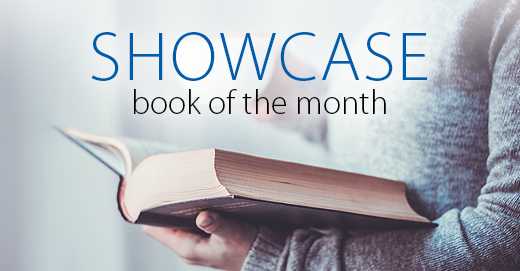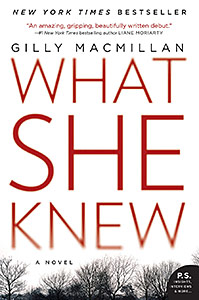 What She Knew by Gilly MacMillan
Rachel Jenner is walking in a Bristol park with her eight-year-old son, Ben, when he asks if he can run ahead. It's an ordinary request on an ordinary Sunday afternoon, and Rachel has no reason to worry – until Ben vanishes.
Police are called, search parties go out, and Rachel, already insecure after her recent divorce, feels herself coming undone. As hours and then days pass without a sign of Ben, everyone who knew him is called into question, from Rachel's newly married ex-husband to her mother-of-the-year sister. Inevitably, media attention focuses on Rachel too, and the public's attitude toward her begins to shift from sympathy to suspicion.
As she desperately pieces together the threadbare clues, Rachel realizes that nothing is quite as she imagined it to be, not even her own judgment. And the greatest dangers may lie not in the anonymous strangers of every parent's nightmares, but behind the familiar smiles of those she trusts the most.
Where is Ben? The clock is ticking…
Book of the Month
Every month we will be featuring a new book to be showcased in our Book of the Month. Staff members and friends will be reading the book and posting their reviews. We'd love to hear what you thought of these books as well. Post your comments and let us know.
What She Knew is available at London Drugs along with many other great titles and is on sale for the month of March.