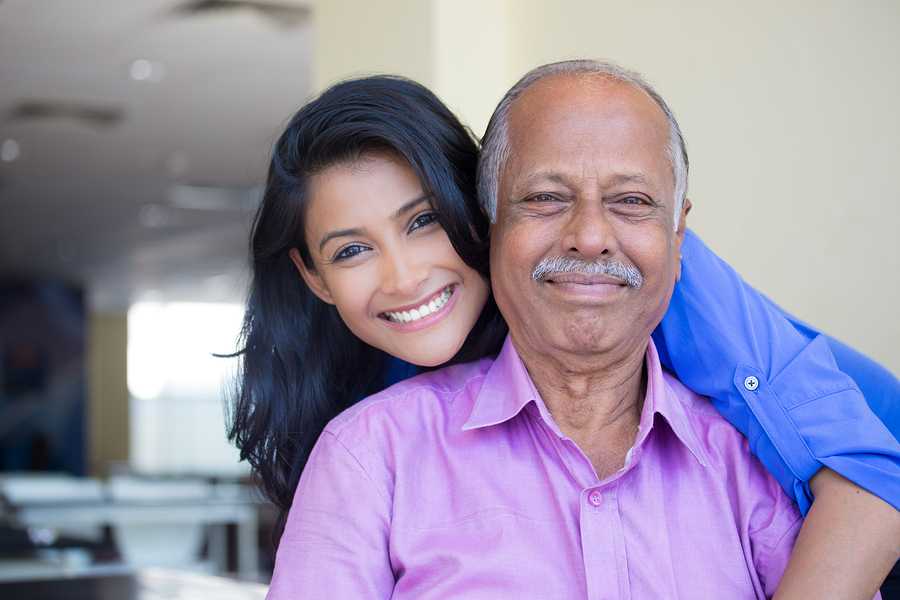 We all know Mother's and Father's Day, and many countries celebrate Children's Day, but have you heard of Grandparent's Day? If not, the good news is you haven't missed it. In 2016, it's being celebrated on Sunday, September 11.
Grandparents deserve their own day now more than ever. Studies show an increased number of grandparents are helping the next generation by providing daycare and even foster care. Plus, they are often our best advisors, offering the kind of hard-earned wisdom not found on Wikipedia.
If you're lucky enough to have a grandparent in your life, you may be wondering how to celebrate Grandparent's Day. To start: gifts are not usually required–giving presents is kind of a grandparent's domain, anyway. Instead, the best approach is to simply show you care.
Giving your grandparent a simple call or visit is a great start. Want to make it truly special? Go the extra mile. As Generations United, a major advocate for Grandparent's Day, puts it: #DoSomethingGrand.
Here are five ideas to help get you started:
1) Have A Classic Movie Night
Think movies were better back when you were younger? Here's a secret. Everyone agrees. That is, we all have soft spots for the stories that enriched our youth. So why not schedule a classic movie night with the grandparent in your life? Chances their favourite movies are stockpiled somewhere. If not, it's almost always possible to find digital versions. You might be surprised by how much you enjoy classics, like Casablanca and Gone With The Wind. Or you could be shocked by a grandparent's edgier pick, like Dr. Strangelove and Easy Rider.
No matter what, you'll learn something about your grandparent. Just don't forget to stick around after to chat about the film. And also, don't forget the snacks!
2) Master The Family Recipe
Few things can be passed down from one generation to the next quite like a family recipe. It never goes out of date or out of style, never needs updates or repairs, and can be stored easily on a 4×6-inch piece of paper. And family recipes connect us to our past in ways that only taste memories can. If possible, practice the recipe alongside your grandparent, who will doubtless have tips that don't appear in the instructions. Plus, the time spent in the kitchen together will become a cherished memory for you and for them.
While you're at it, why not master a three-course meal? Then you can make it for family or friends any time to share a bit of your heritage with every bite.
3) Take Up A "Vintage" Hobby
There are certain hobbies and interests that have become less practised in recent years. These include crochet, bowling, whittling, cribbage and others. But guess what? Such hobbies can still be a ton of fun. And then there are others like fishing, scrapbooking, line dancing, and jarring produce that never go out of style. What better way could there be to connect with a grandparent than to share their love of a new "old" hobby?
Want to really surprise them? Learn the ropes of the activity beforehand so that when you do it together they won't need to teach you everything from scratch.
4) Share Your Latest Interests
Celebrating Grandparent's Day is a two-way street. Just as children like to display their love with thoughtful presents and gestures on Mother's Day, mothers adore it as a chance to connect with their kids. So don't forget that your grandparent is probably delighted by the chance to connect with you–and may be curious about what you're into these days, too. For goodness sake, don't just tell them about it. Show them. That could mean taking a grandparent shopping with you for a new shirt or dress, treating them to dinner at your current favourite restaurant, or introducing them to a friend or partner.
Don't know where to start? You might share a certain smartphone game combining casual outdoor walks, something grandparents love, with cutting-edge tech. Unsure of the reference? Well, you can't "catch 'em all." Just kidding. It's PokemonGo.
5) Hit The Road Together
Some of the best lasting memories are made in places you've never been. And more still are made on the way there and back. That's why everyone loves a road trip. They give you a chance to talk, listen to some tunes, eat a meal, laugh together, and experience something extraordinary. It doesn't need to involve hours of driving. Sometimes visiting the next town over or a scenic local lookout is just right.
On Grandparent's Day, you've got a chance to connect with the past. Let your grandparent choose a meaningful destination from their youth and go see it together.
Most of this advice assumes you're at least a teenager yourself, but if you are the parent of a small child, any of these options and countless others can easily be adapted to create a magical day for your little one and their grandparent.
Finally, even though Grandparent's Day is an annual event, its lesson remains true year round: show your grandparents how much you love them whenever you can. Trust us, you'll never regret it.