Each year, we celebrate some of our favourite legacy foods from across Europe with Foods of Europe. This year, we bring to you a bit of history about each of this year's featured products – Lindt, St. Dalfour, Robertson's, McVitie's, Walkers, Haribo, and S.Pellegrino.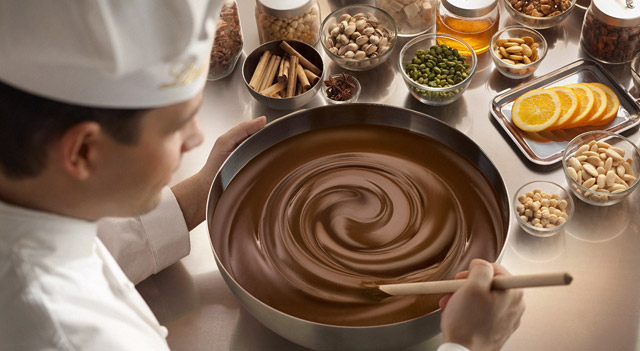 In 1879, Rodolphe Lindt revolutionized chocolate-making with an invention named The Conche. Conching, a process still used today to create the silky smooth Lindt chocolate texture, involves mixing heated liquid chocolate for hours, until a perfectly smooth, melt-in-your-mouth chocolate is achieved. See Lindt's Conche machine in action, below.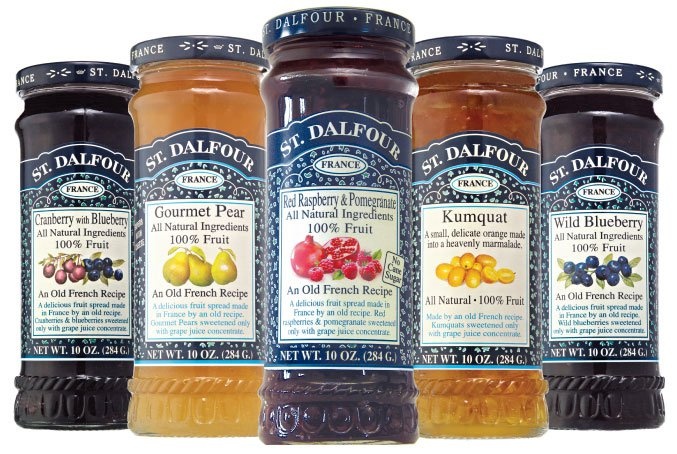 St. Dalfour is a France-based company that takes pride in using wholesome and natural ingredients, turning them into healthy and decadent products. Founded in 1984, St. Dalfour is a privately-owned firm that has always belonged to the same family.
Their line of fruit preserves consists of 18 different flavours. Rather than adding sugar to their products, St. Dalfour uses concentrated grape juice as sweetener, which allows the true flavours of the fruit to shine through.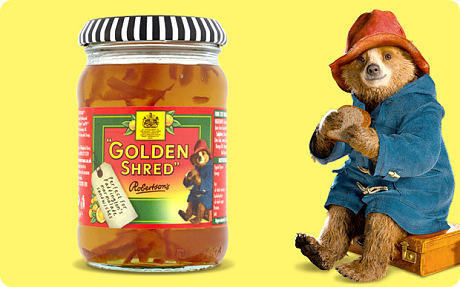 Robertson's was founded in 1859 by James and Marion Robertson in Paisley, Scotland. After all these year, Robertson's still makes their marmalades in the same way, using only the finest quality ingredients and guaranteeing their distinctive flavour and appearance. Robertson's is the #1 marmalade in the UK, and was awarded a Royal Warrant, initially by King George V in 1933, and subsequently by both King George VI and Queen Elizabeth II.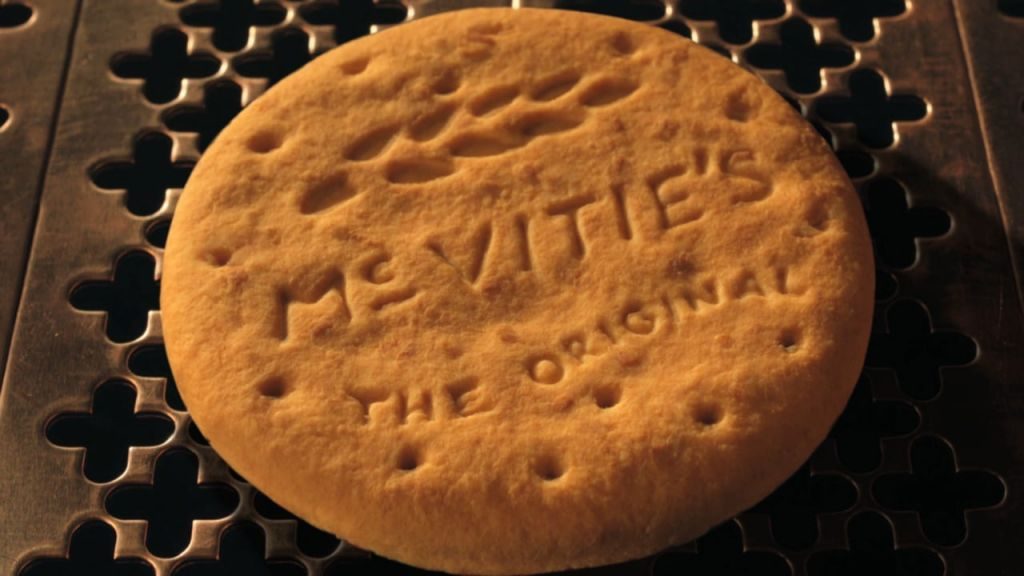 The McVitie's story began in 1830 by a Scottish-born apprentice baker named Robert McVitie. In 1892, after McVitie's son Robert Jr. had taken over the company, Sir Alexander Grant de Forres devised the original Digestive Biscuit recipe, which is still used today. A year later, the company was asked to bake a cake for the wedding of Queen Mary and King George V.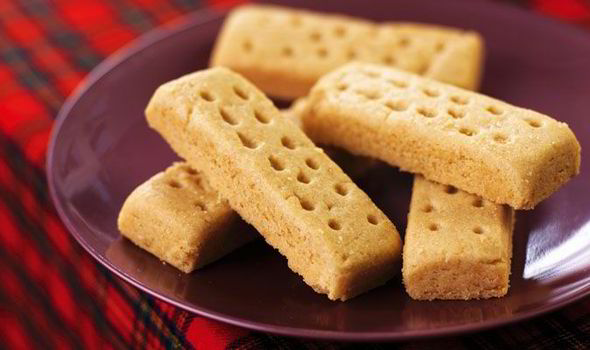 Walkers was founded by Joseph Walker in 1898. Today, his grandchildren and great-grandchildren continue his tradition of fine baking. In fact, the founder's personal guarantee is still marked on every package, to confirm that Walkers shortbread is made with only the best obtainable ingredients. Though the Walker family has added many new products to their range during the last century, each product maintains those original values of quality and natural goodness.
In 2015, Walkers released a new gluten-free line of shortbread, including both Ginger Lemon Shortbread and Pure Butter varieties.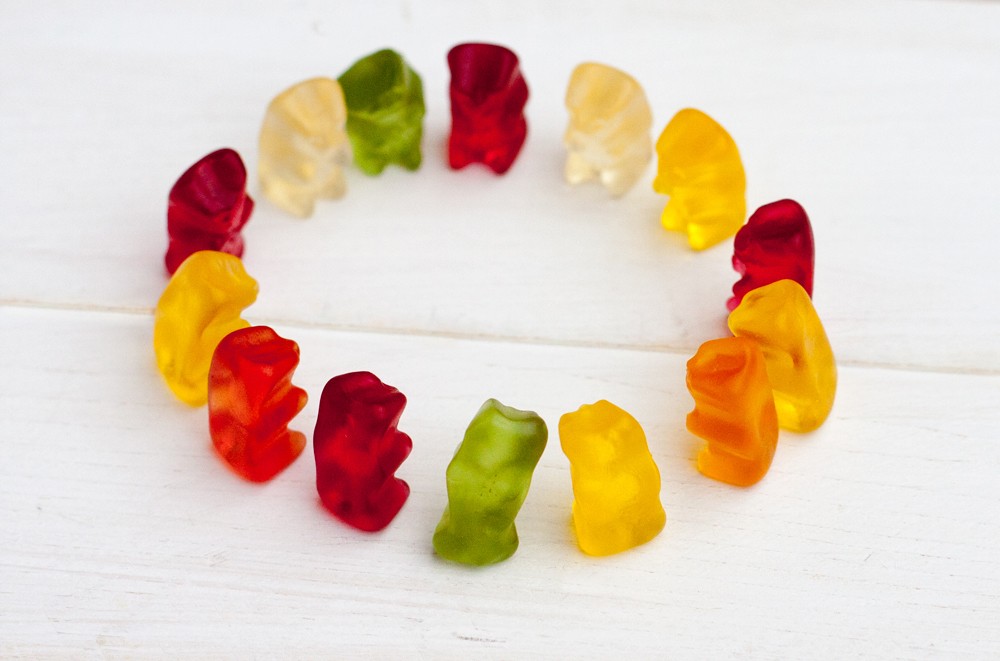 Haribo is a Swiss company, founded in 1920 by Hans Riegel in the city of Bonn. He named the company Haribo as an acronym for HAns RIegel BOnn. In his small backyard laundry-kitchen, with only a stool, a brick oven, a kettle and a roller, Hans began the history of the now world-famous company. Ever wonder how Haribo Gold Bears are made? Watch below!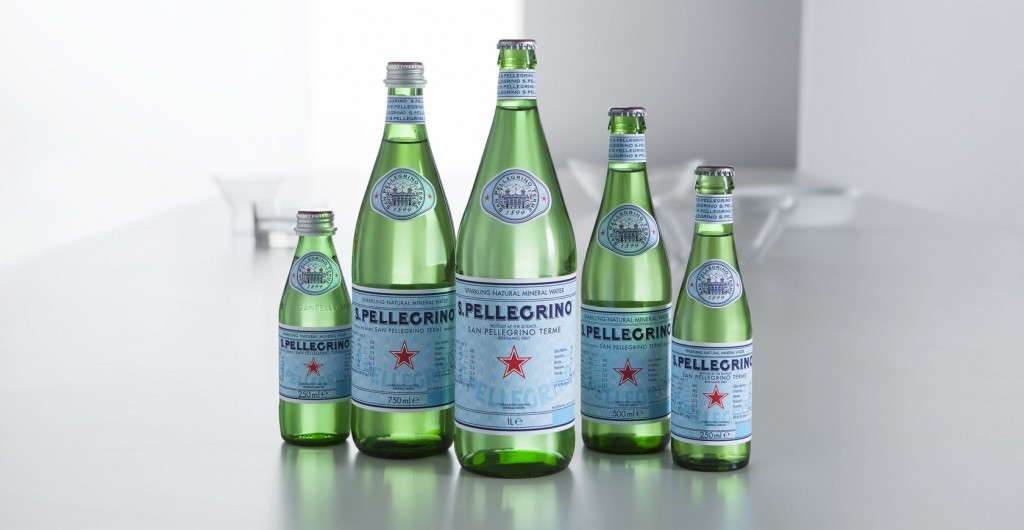 Served on the best tables all around the world, S.Pellegrino sparkling natural mineral water is the perfect beverage for authentic fine dining lovers worldwide: its distinct style and taste have made S.Pellegrino an icon of the fine living throughout the world. The S.Pellegrino springs have been visited since the 13th century, when people from the North of Italy would take a pilgrimmage with the aim of re-establishing their sense of well-being.
In 1999, S.Pellegrino celebrated its 100th anniversary. The following year, 1 billion bottles of S.Pellegrino were sold.