This is what the holidays are all about – the joy of giving.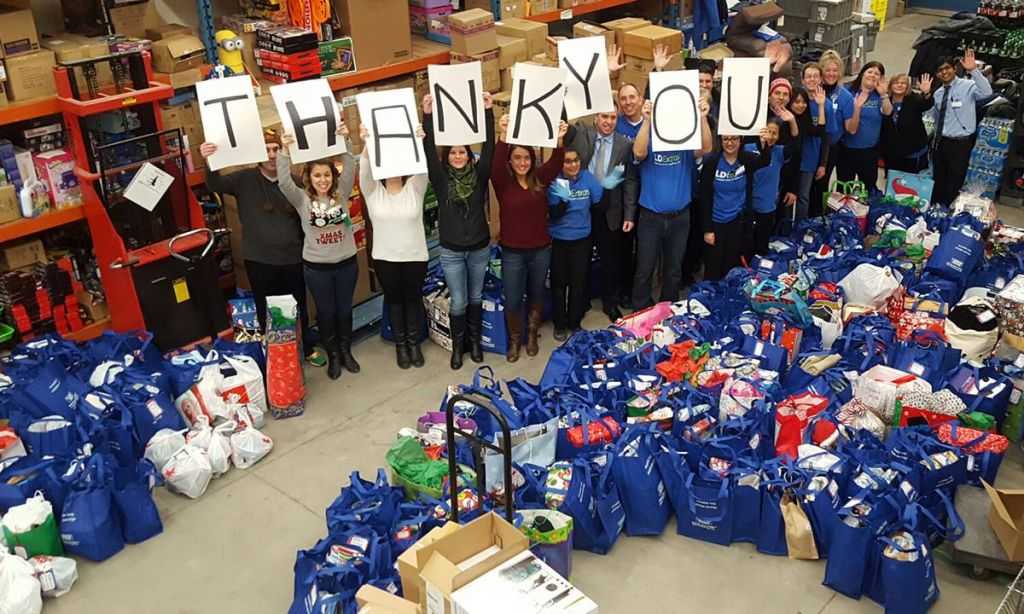 This December, London Drugs teamed up with local non-profit organizations like Operation Friendship Seniors Society for Santa for Seniors, an annual holiday donation drive that supports local seniors in Western Canada.
We are so proud of, and grateful to, the London Drugs team in Northern Alberta for leading the way with this heartwarming contribution–and prouder still that the Santa for Seniors campaign is now nation-wide.
We've seen an outpouring of support to help thousands of seniors by fulfilling personalized gifts for seniors this Christmas. Customers in British Columbia, Alberta, Saskatchewan and Manitoba contributed to the initiative by picking up a wish list tag at participating London Drugs locations and shopping for the desired items, leaving donations at the store to be delivered to a senior for Christmas.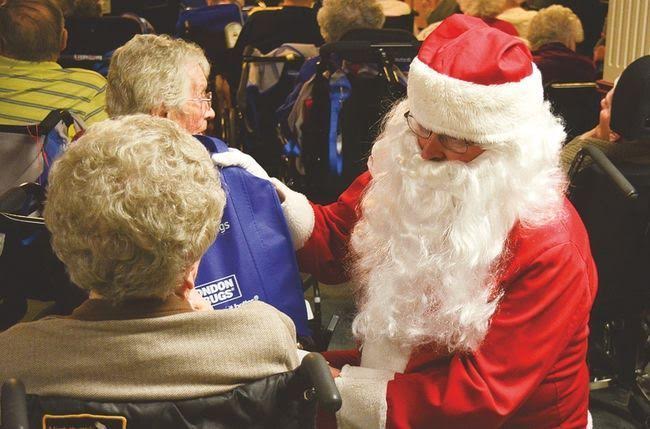 Last Thursday in Edmonton, Sherwood Park and St. Albert., Santa Claus and several volunteers handed out gifts such as slippers, blankets, toothpaste, books and warm gloves, spreading Christmas cheer to over 2,000 seniors in need.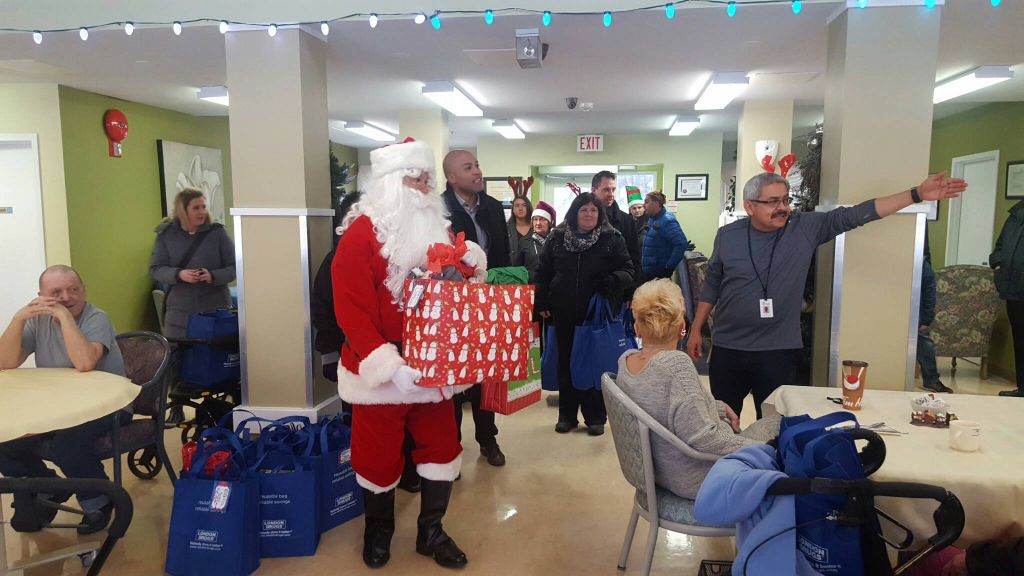 Thank you to everyone for the overwhelming response to the Santa for Seniors initiative, and for bringing joy to so many seniors over the holiday season.
Merry Christmas!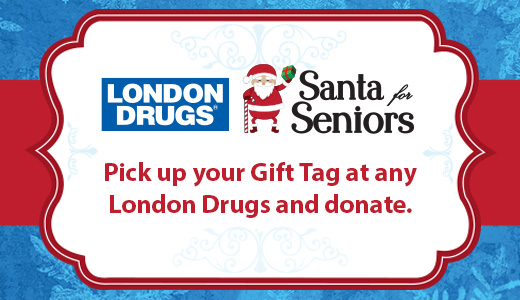 Update – December 1, 2016
Thank you everyone for your overwhelming outpouring of support of our local seniors this holiday season. We have now fulfilled the personalized wish lists for our senior partners thanks to your generosity and support. However, we will continue to collect donations for the more than 1,000 seniors who visit the Operation Friendship Seniors Society drop-in centre each day during the winter. If you would like to support these seniors, male/female drop in centre tags will be available for pick up at all Edmonton stores. These seniors are most in need of warmth items and hygiene products, and some special holiday treats such as cookies or chocolate. They often love having a travel mug to help them keep warm outside.
With your help, we have met our goal of helping 2,000+ seniors this holiday season, and your continued support of the Santa for Seniors program this year will support our local seniors without a home.
---
The London Drugs Santa for Seniors for Operation Friendship Seniors Society & Friends is a holiday donation drive that will support seniors in the Greater Edmonton Area with personalized gifts.
In 2015, the Santa for Senior program supported 500 inner city seniors with gifts for the holidays. Now in its second year, Santa for Seniors hopes to help 2,000 seniors in Edmonton, Sherwood Park and St. Albert.
How you can support:
Visit any London Drugs location in Edmonton, St. Albert or Sherwood Park between November 21 and December 11, 2016.
Take a tag from the Santa for Seniors tree at the store you are visiting.
Each tag contains the personalized wish list from a local senior.
Simply fulfill the items on the tags as your gift.
Leave your gift donation at the London Drugs location where you picked up the tag.
Santa and his volunteers from London Drugs, Operation Friendship, Sherwood Care, YouVille and North Edmonton Seniors Association will deliver all items to the seniors on December 15.
Our 2016 Partners
Thank you to our 2016 Media Sponsors
View the 2015 Video