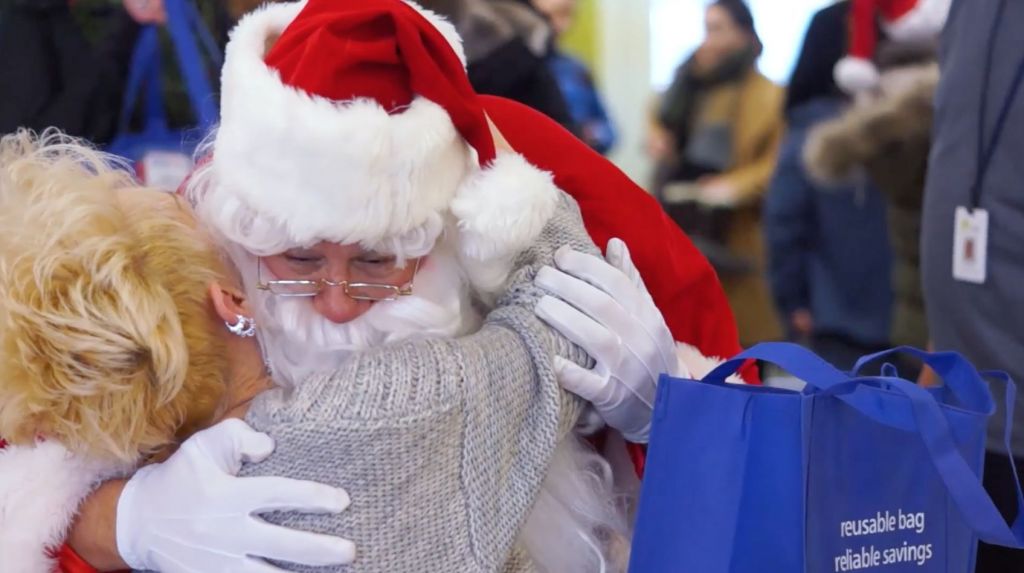 Well, maybe not the real Santa, but seniors across Western Canada will receive a little extra holiday cheer this year, thanks to London Drugs' very first chain-wide Christmas campaign.
With Stocking Stuffers for Seniors, London Drugs stores across Western Canada are partnering with hundreds of low-income, assisted living, or palliative care homes and organizations to help make this year's holidays brighter for seniors living in our communities.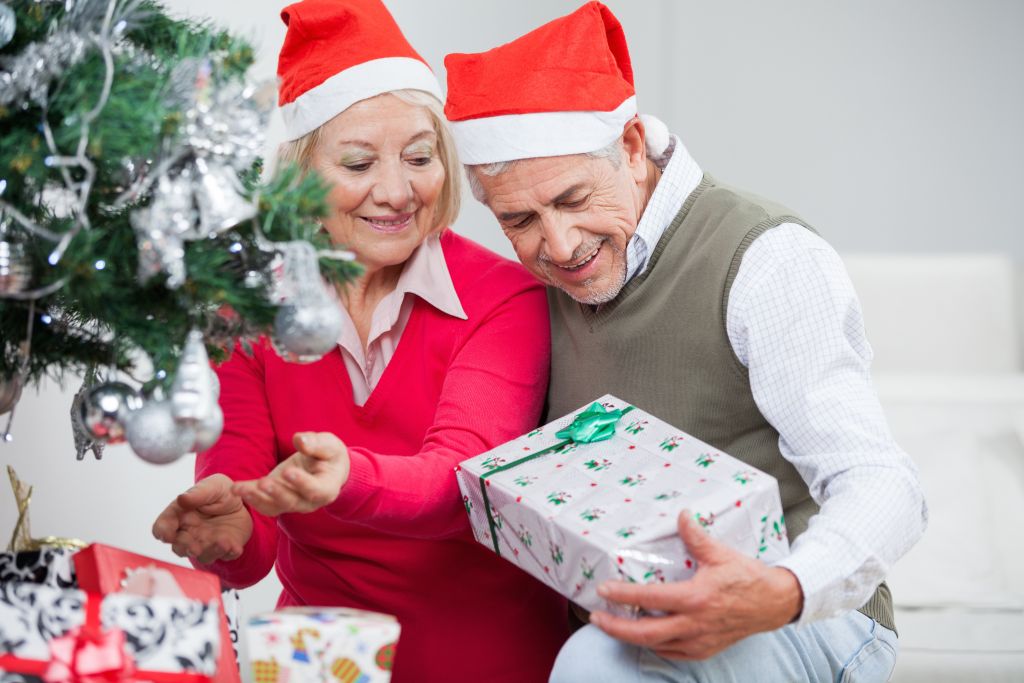 Stocking Stuffers for Seniors was developed as a way to connect London Drugs' generous customers to local seniors during the busy holiday season. Many seniors do not have family or loved ones they can celebrate the holidays with, so Stocking Stuffers for Seniors will provide a gift or needed item, along with a visit from a friendly face during an often lonely time of the year.
The program concept originated in BC's Okanagan then expanded to Edmonton, where they had the initial goal to help 40 inner-city seniors and ended up helping over 400. The next year, 2,000 people received gifts, and this year, Edmonton alone will support over 4,000 seniors. With the generosity of our communities, imagine what we could do across all of our communities.
To support Stocking Stuffers for Seniors, visit your local London Drugs store from now until December 11. Simply go to the Stocking Stuffers for Seniors Christmas Tree and take a personalized tag from a local senior, purchase or bring in the new, unwrapped items listed on the tag, then drop everything off at the London Drugs Customer Service Counter where you picked up the tag. Santa and his volunteer elves will deliver all personalized gifts in time for Christmas!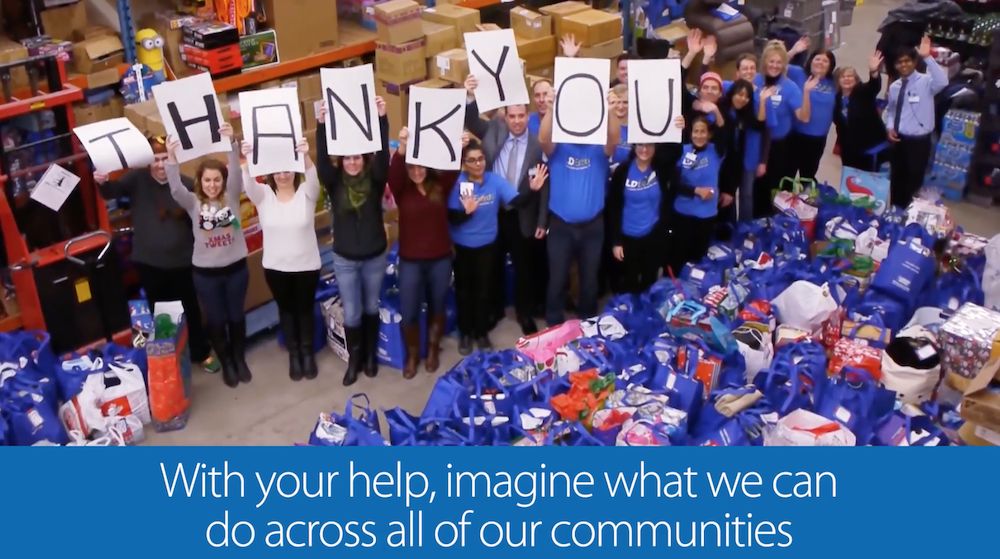 10 POPULAR GIFTS FOR SENIORS
– Blankets or throws
– Slippers or socks
– Candy and chocolate
– Coffee or travel mugs
– Warm clothes such as gloves or scarves
– Paper products such as paper towels and tissues
– Gift cards for groceries and toiletries
– Books or magazines
– Board games or puzzles
– Kitchen essentials
For extra Christmas cheer – include a personalized Christmas card with your gift!
Be sure to check out our Facebook, Instagram, and Twitter pages to see how your gifts made the season a bit brighter for seniors in your community.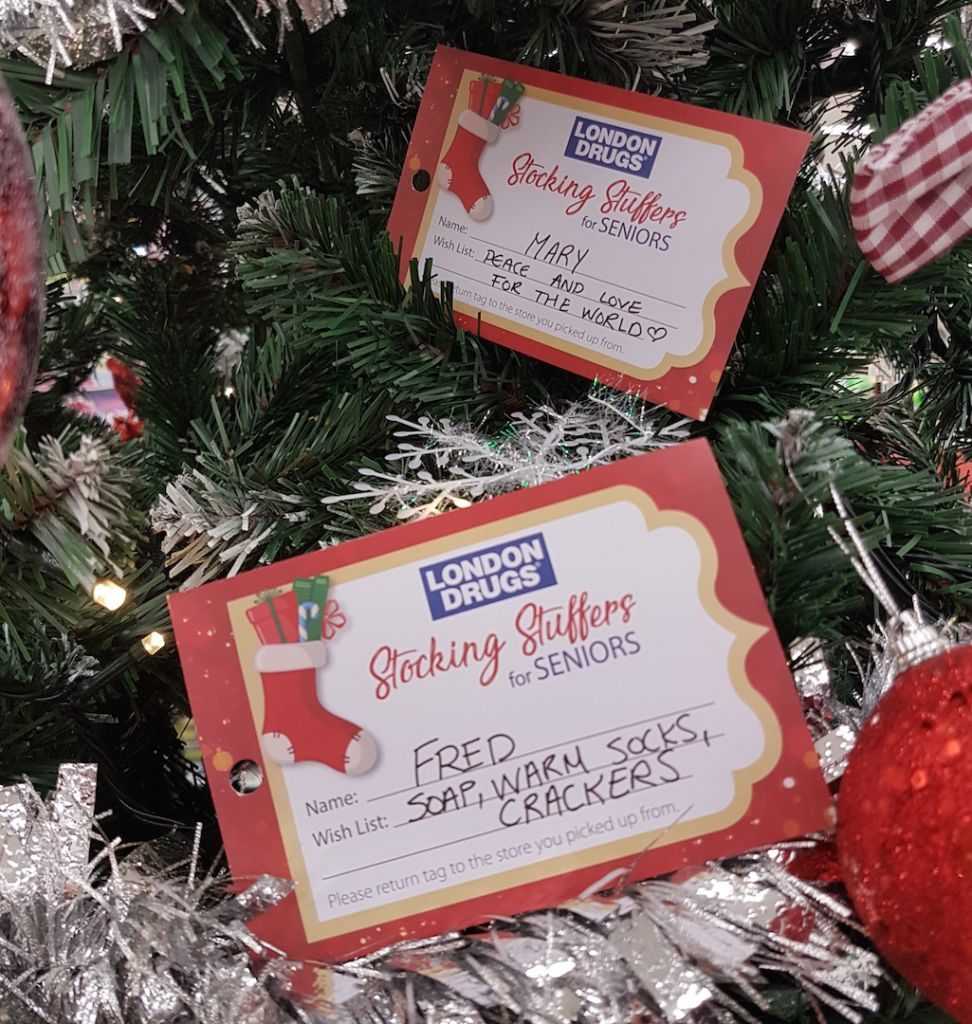 London Drugs partners with the "Home Instead Senior Care" for the "Be a Santa to a Senior" program
This Christmas, many seniors who may live in isolation will get the opportunity to experience some holiday cheer. London Drugs is happy to support the "Be a Santa to a Senior" program put on by "Home Instead Senior Care". Customers of London Drugs will get the opportunity to play the role of Santa this year by giving Christmas gifts to their local seniors.
As part of their holiday shopping, London Drugs customers can select a "Home Instead Senior Care" resident nametag from the store's Christmas tree. Each nametag features an item selected by a senior from the community. Trees will be in participating stores until all tags have been collected at the stores or until December 12th. In the spirit of Christmas, Home Instead will deliver presents to the "Home Instead Senior Care" residence to be opened on Christmas morning.
"During the Christmas season, it is important to spread the act of giving and helping each other," said Darryl Galick, London Drugs store manager in Victoria. "We are happy to support this initiative where seniors from the Home Instead Senior Care program experience a joyful Christmas."
Participating London Drugs stores for the "Be a Santa to a Senior" program are:
London Drugs, 2111 Main Street, Penticton
London Drugs, 1950 Harvey Avenue, Kelowna
London Drugs, 2151 Louie Drive, Westbank
London Drugs 911 Yates St, Victoria
London Drugs 3170 Tillicum Rd, Victoria
London Drugs 555 Sixth Street, New Westminster
London Drugs Coquitlam Centre 2929 Barnet Highway, Coquitlam
In order to include the family and friends of the seniors, there will also be a corresponding Christmas tree located at the "Home Instead Senior Care" office in each city to ensure visitors to the facility can also participate.