Our LD Experts are knowledgable about many subjects, but if you need key advice on photo gift solutions, we've got you covered.
Last week, LD photo expert Tim Yaworski appeared on CTV Morning Live Saskatoon. Tim chatted with host Jeremy Dodge on the Tech Talk segment about some great personalized gifts that are available from the LD Photolab, as well as our easy-to-use smartphone apps. 
Watch the full segment here or read the highlights below.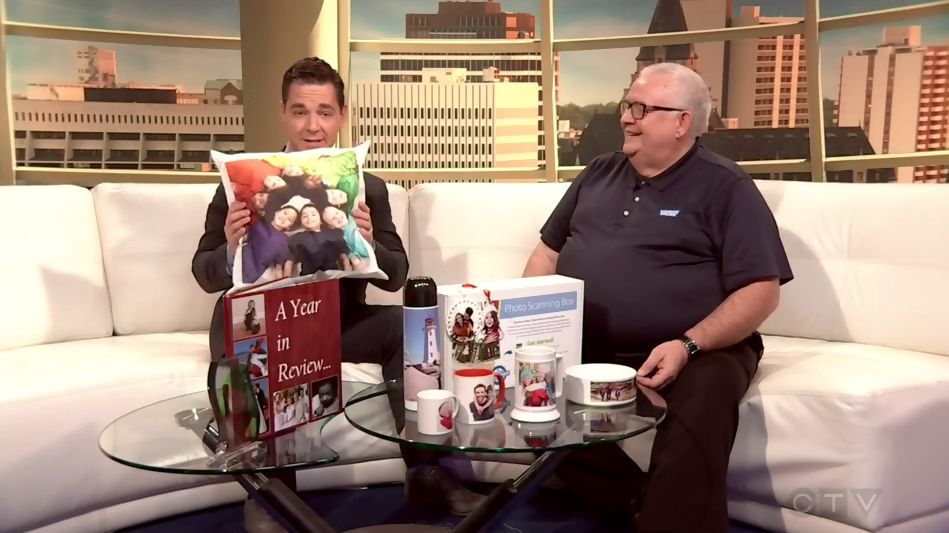 Thanks to ever-improving smartphones and digital cameras, people are taking more photos now than they ever have, and London Drugs offers some wonderful ways to share these photos as unique gifts with friends and family.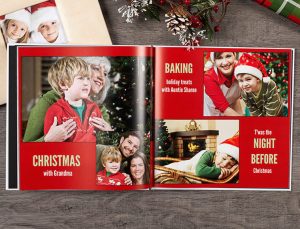 Custom photobooks are a great way to share memories with friends and family, and with many different styles to choose from, you can find the perfect way to tell your story.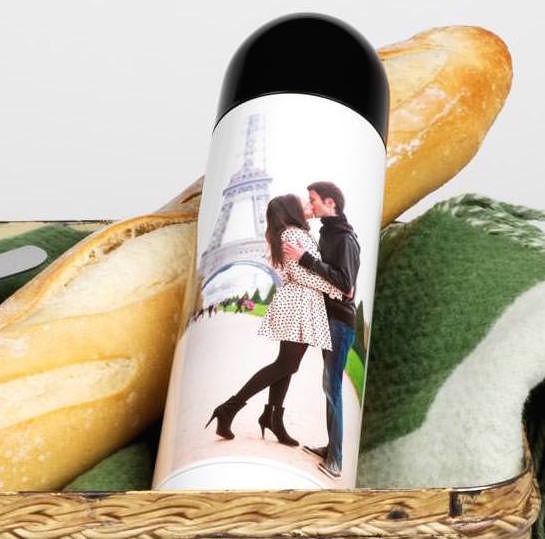 Gifts and Keepsakes: Everyone knows you can print a photo on a mug, but did you know that you can also get your special photos printed on a coffee carafe, a keychain or a fluffy pillow? These days, you can print a photo on just about anything! Ask your friendly, neighbourhood LD PhotoLab Expert about other ideas for photo gifts.
Photo Scanning Box:  Who doesn't have a shoebox or two (or five) full of old photos collecting dust? Instead of that "scan old photos" item lingering on your to-do list, you can take those photos right into your nearest London Drugs PhotoLab and have them scanned for you! You'll take home a tidy, little USB drive full of fond memories for uploading to your computer, or sharing with family and friends. Perfect for stocking stuffers!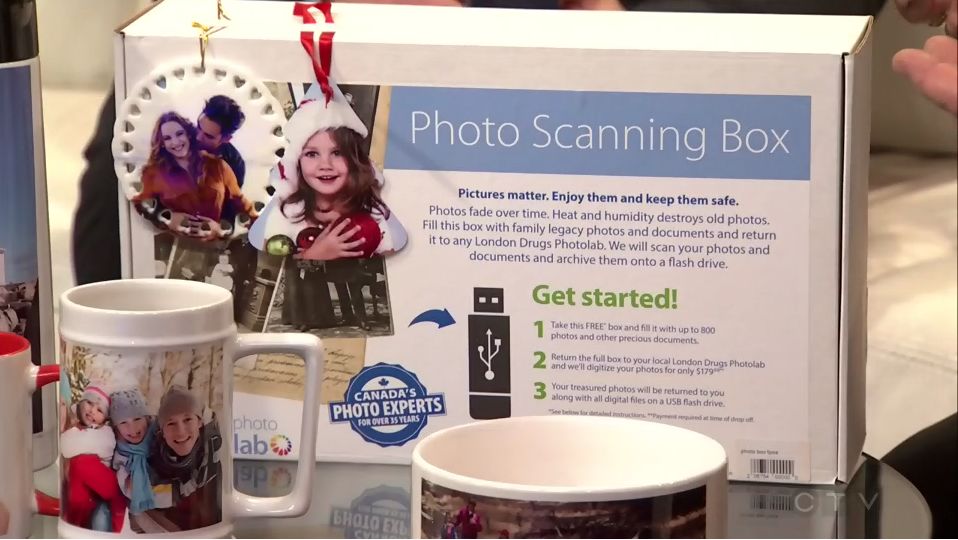 If you're looking to create your gifts on the fly, you can upload and order PhotoLab items right from your smartphone. Our Android and iOS apps are convenient and easy to use.
For help creating your holiday gifts, our Photolab Experts can answer any questions you may have, and walk you through the ordering process. Just visit us at any London Drugs location, in the Photolab department.
Hi everyone, Melissa from Melissa Cartier here!
On my blog, I recently shared my process for developing all of my photos quickly and directly from my phone using the London Drugs Photolab App! After hearing how much I love their app, the lovely team from London Drugs asked if I'd like to talk about some of the creative products their Photolab has to offer. The first thought that popped into my mind was trying some of them out by tackling a few names on my Christmas list and I quickly agreed.
One person on my list that I have a really tough time buying for is my Dad. His Christmas list every year is black socks and golf balls. I wish I was kidding. While I don't mind working from a Christmas list I can't say I'm eager to buy him black socks every year. Besides, isn't the best part of Christmas shopping finding thoughtful gifts that have meaning behind them? One of my favourite gifts to get for my dad is a framed photo. Two years ago it was a photo from my wedding and last Christmas it was a photo of him and my son.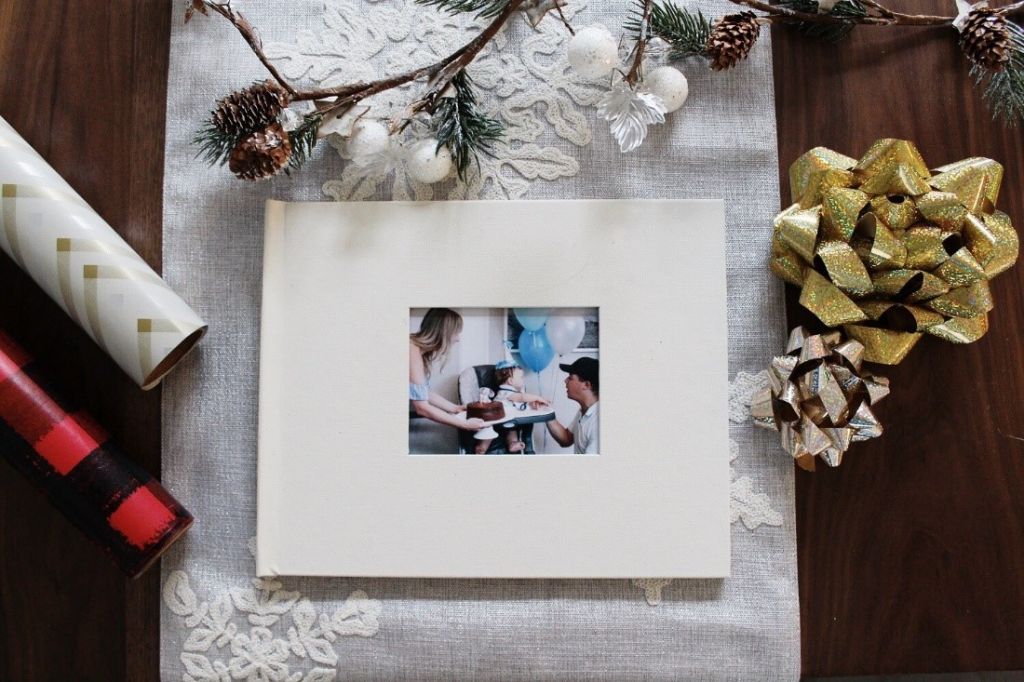 After scrolling through all of the creative products I could make in the London Drugs Photolab App (how fun would it be to make a recipe book or a book of Instagram photos for a gift?), I settled on a Coffeetable Photo Book. I loved the traditional look of the Photographic Albums as well. It didn't take me long to create a quality book full of our favourite memories from this past year all from photos on my phone. I really liked that I could choose a layout for each page and while I had the option of including text, for this book I wanted more of a picture book feel. I chose a 10×8 muslin cloth book with a window for this project, but on my next one I think I'll get a custom photo cover because those look really impressive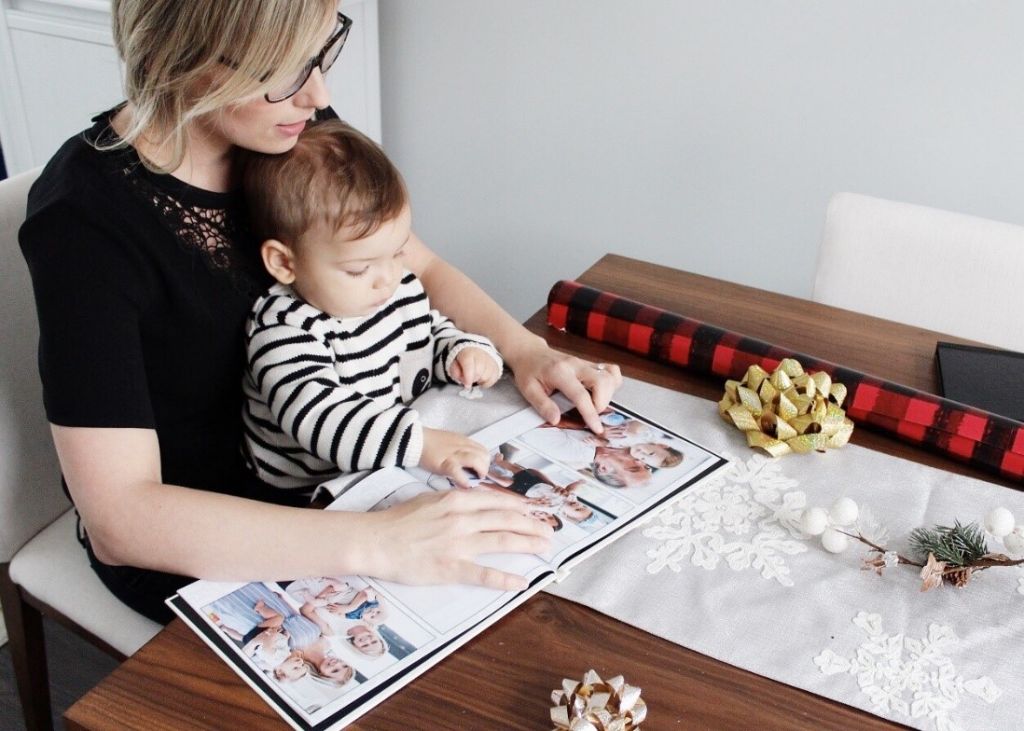 If you have a photographer, or just someone in your life who is sentimental like I am, these photo books are both fantastic gift options.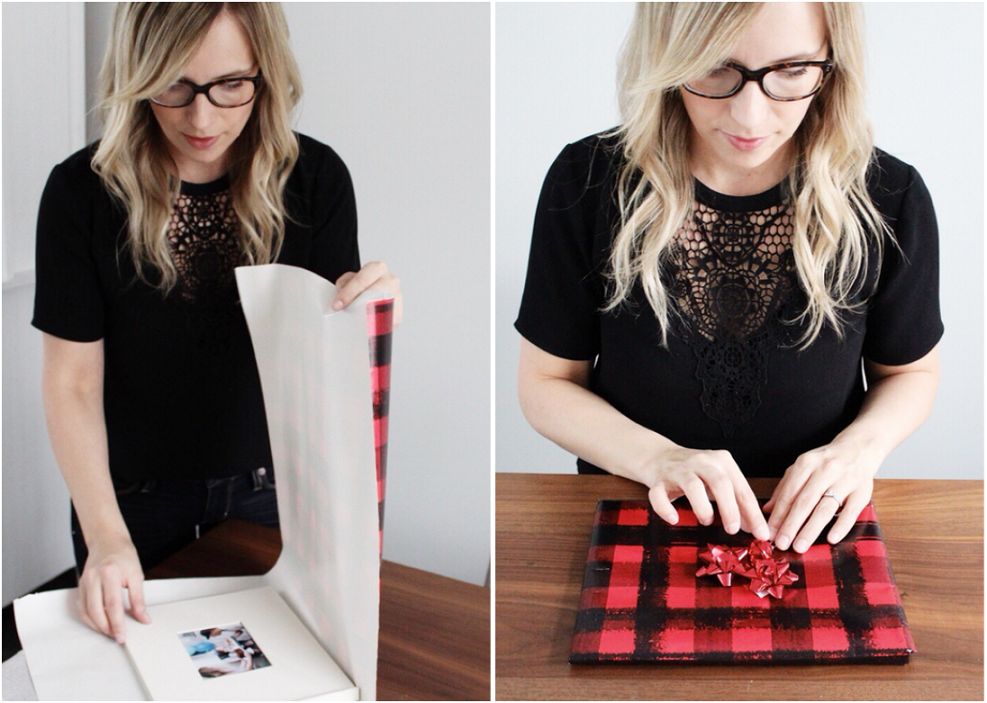 My Coffeetable Photo Book was ready in 5 days and I'm so happy with how it turned out! The quality of the pages didn't disappoint, and I know my Dad is going to love flipping through all of the memories our family has created this year.