With summer ending, it's now time to get your home ready for the autumn's great return exodus. As days shorten, people move back indoors – and, pssst, it's been been six months since spring cleaning. Ease the stress of back to school and work by keeping in mind four simple tricks to beautifully prepare your abode for fall. Remember: back to busy doesn't need to mean back to messy.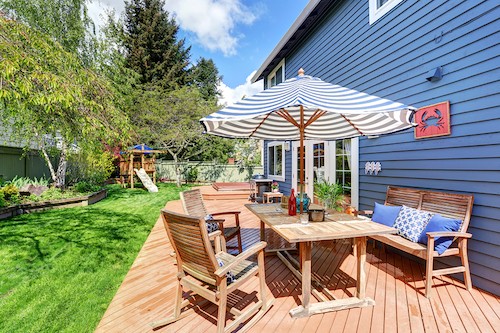 Pack up the Patio
It's always hard to accept the end of patio season, but there comes a time to embrace the chilly evenings. Wash and dry cushions or fabrics before you store them and put covers over furniture you can't bring indoors. Drain kiddie pools and clean them thoroughly before storing them for the winter. Properly cleaning and storing your summer essentials will make room for raking the leaves when they inevitably arrive.

Get Set for Sweater Weather
Cleaning out closets and drawers to make room for the heavier togs of autumn. Clearly labeled boxes are a boon: Help the kids decide what to store for winter, what to keep in the closet year-round, and what to donate to charity. Give the summer clothes one last wash before packing it away! Need even more space? Shallow Rubbermaid boxes stay out of out of the way keep cargo protected from dust and sunlight.
Minimize Bathroom Clutter
If you've got teenagers, then there's no greater struggle than accurately judging primping time. A well-organized bathroom can keep the lineup running smoothly by making everything from eyelash curlers to pimple cream easy to find. Purge seasonal makeup and toss cosmetics that have passed their expiration date. Most makeup is only good for three months to a year, and eye makeup in particular should be replaced regularly to avoid infection. 
Freshen up the Fridge
The end of popsicle season is a great time to de-gunk your refrigerator. Remove all food and turf anything past its expiry date. Then, remove the shelves,  soak, scrub, and air dry. Wiping them down with baking soda and water will eliminate any remnant odours. Put everything back in a logical, organized way and assess what's needed for on-the-go breakfasts, brown-bag lunches, and quick weeknight dinners.
We're proud to be Canadian, and we're sure you are too. But here are the signs that your kids are even more patriotic than you expected.
It's that Muskoka chair sittin', Molson drinkin,' Spirit of the West listenin' time of year when – from east to west and north to south – we join in frenzied flag waving (in part to show our pride, and in part to scare off buzzing mosquitoes), to celebrate the summer and our nation's birthday.  But for some of us, Canada Day isn't the only time we give a nod to the nation; we're proud to be raising the next generation of true Canucks, and our Canuck-love is evident in our parenting efforts and in our children.
In that vein, here are 10 signs you're raising a Canadian kid:  
1. Your baby's first word sounds like "Eh."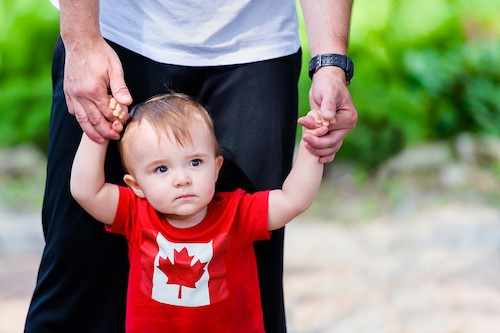 2. Your son is named Trebek, Shatner or Bieber.
3. The Canadian flags on your daughter's school backpack outnumber the zippers.
4. At least once, you've served dinner with a side of poutine or maple syrup.
5. Your kid has memorized passages from Robert Munsch books — in both official languages.
6. Their Halloween costumes must work with a snowsuit.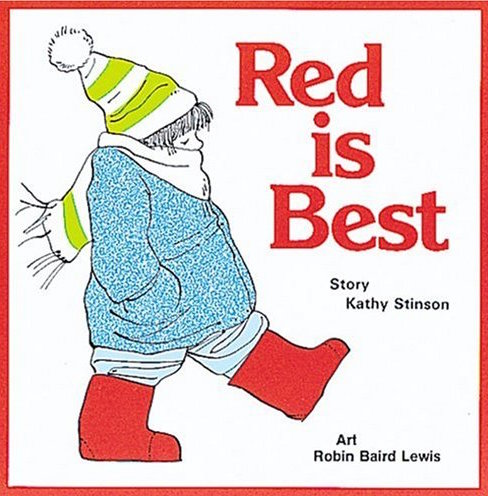 8. Their favourite clothing items are toques and bunnyhugs.
9. Your preteen's favourite sports include hockey, lacrosse and snow shovelling.
 
10. Freezies and slurpees are appropriate at any time of year. (Eh?!)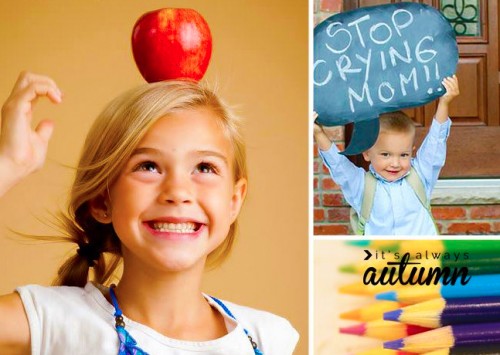 Sandcastle building! Cabin time! Water parks! Backyard barbequing!
Also: Sunburns! Bed sheets full of sand!  Popsicle stains on the floor!  And hours of "are we there yet?"
As much as many parents love summer time fun with the kids, as the season winds down and back to school fast approaches, many moms and dads find themselves looking forward to a little less chaos and a little more Me-time.
If you have started guiltily fantasizing about shipping your little angels back to school, here are four self-care suggestion musts for the fall:
Eat: Alone.
Newfound hours of daytime quiet in the home may seem daunting at first, but fill them with those basics of life that are a little less pleasurable (and sometimes nearly impossible!) when the kids are around.  Like eating a meal—even while it's still hot!
Or go further: use the extra time to enjoy a meal that your kids would never go for.  
Turn on some mealtime music and bring a magazine…and while you're at it, why not add a little fancy? For example, throw a bottle of Chablis in the fridge to accompany lunch…or, maybe keep that part a secret!
Look: Fabulous.
Taking a long lingering shower, blow drying your hair and putting on mascara may seem like a stretch when your seven-year-old is banging down the bathroom door.  
But having the kids out of the house for a few hours means you can take some time for yourself: relax, put on some makeup, get a mani-pedi or perhaps best of all: take a nap—yes, right in the middle of the afternoon.  You deserve it!  (Pro-tip: set an alarm….just in case!)
Walk by a pile of toys…and do nothing.
Sure, there may be a few things you have to get done around the house to restore order. But running around obsessively scrubbing and organizing will likely have you burn out faster than you can say "Charlie Sheen".  
Instead, cut yourself some slack: start by walking by a pile of toys, pointing and shrugging like you have no idea who left it there or who should pick it up. The kids will be home soon enough; they can put away their mess.
Use the time instead to throw yourself on the couch, turn on the TV, and turn off your compulsion to clean: the grime will wait.
Get a full body (and brain) work out.
Getting back into an exercise routine may be the last thing you feel like doing once fall starts, but it doesn't have to be hard.
In fact, you could simply take a few minutes to limber up with some stretching every day. Or, a 30-day stretching challenge for the whole family may be just the thing to inspire some more vigorous exercising.
While you're getting the body going, don't forget about kickstarting your brain as well; you're not just a pretty face after all!
Whatever you choose to do, just make sure you take some time for you: it has been a long hot summer, and you need your rest—remember, next summer is only eight months away!