The Christmas season is the most wonderful time of year, but it can also be jolly stressful. Here are 10 ways to give stress the cold shoulder over the holidays.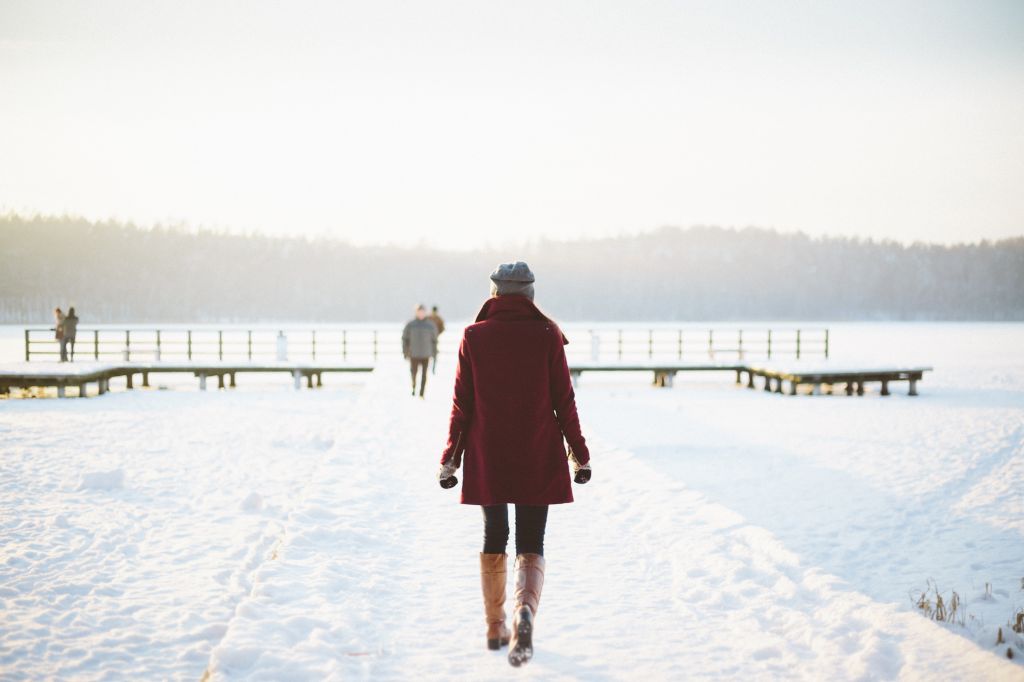 1. Get moving (even a little bit)
Good news! According to the Anxiety and Depression Association of America a 10-minute walk is just as good as 45 minutes of aerobic activity at combatting stress and worry. Don your snow boots and mittens and enjoy a brisk view of your neighbourhood Christmas lights.
2. Celebrate cold weather
Try a new sport that helps you honour (rather than endure) peaceful, snow-drifted winter. Snow-shoeing burns 45% more calories than running on a treadmill, and is charmingly quiet compared to wilder downhill sports. Most Western Canadian cities and mountain towns have rentals and workshops. The Calgary Ski Club offers loads of group trips to Kananaskis, Canmore and Banff, if you don't want to go it alone.
3. Shake it up
If you're more indoors-y, try an exercise class that challenges the mind as well as major muscle groups. Tap-dancing calls on stamina as well as those little neurons responsible for keeping a beat, wherever they are. Here are nine unique workouts in Edmonton, Alberta, from trampolining to surfing. Look for equivalents in your nearest town.
4. Breathe deeply
Breathing comes naturally, it's true–but it's deep, conscious breathing that truly does your body and mind good. And thankfully, it's simple. When you don't get the Christmas cookies baked or the cards mailed, just stop and breathe. Or, try a routine: set a timer for five minutes per session to start. Just stop what you're doing, pay attention to your breath, inhale and exhale deeply, and before you know it you'll be relaxed and worry-free.
5. Let the sun shine in
The downside of living so close to Santa's workshop is lack of winter sunlight. Many of us commute in the dark or stay indoors to avoid frigid temperatures. The Canadian Mental Health Association recommends taking a noon-hour walk and trimming tree branches near windows that may be blocking your light. Why not take those tips many steps further – right into the woods to chop your own Christmas tree! You'll be exercising, soaking up vitamin D and proving that you are not a Christmas Grinch, after all. Check this website for a list of U-Cut tree farms in BC.
6. Laugh it off
Watch National Lampoon's Christmas Vacation. Or Christmas with the Kranks. Or whatever holiday comedy turns your crank. Research shows that laughter reduces stress hormones in the bloodstream, thus allowing more immunity-boosters, such as T and B cells, to make short work of viruses. Belly laughs also strengthen your diaphragm, heart, larynx, back and stomach muscles – no wonder you feel exhausted after a good giggle. Studies also show that laughter provides a safe release for intense pent-up emotions, such as fear or anger. So forgo the after dinner chats with bickering siblings and turn on the laugh tracks instead.
7. Treat yourself
Retail therapy – buying a little something new when you're blue – sometimes does make you feel better. Running out of money does not. Another pair of ill-fitting jeans: also, not. Some suggest buying a new lipstick is a better solution, because makeup is generally cheaper, and you get that flash of happiness every time you look in the mirror. "The daily pick-me-up you'll get from it will be more satisfying than clothes or accessories, which you'll only wear every once in a while," says Prevention magazine.
8. Drive, inhale, exhale
If you tend to lose your cool on the road, you might benefit from this Mindful Holiday Driving exercise. Instead of swearing at every red light, think: "Another chance to practice my breathing!" Sounds corny, but re-framing common triggers as opportunities is like positivity weight-training for your brain. Breathe slowly in and slowly out for as long as the delay lasts, noticing sensations in your body, emotions and destructive thoughts. Notice what you can't control – poor weather or inconsiderate drivers – and focus on breathing instead.
9. Give thanks
Were you brought up to believe that Christmas cards have to be homemade and include a long family memoir about your year? So much pressure. No wonder some of us never even get started. The idea for Gratitude cards might work for you instead. Whether you make or buy the cards, personalization can come from writing one short but specific message of thanks. Just zero-in on family members' good points, rather than their annoying habits. It's a bit like that cocktail party trick for getting through small talk: focus on the other person and they'll remember the conversation fondly.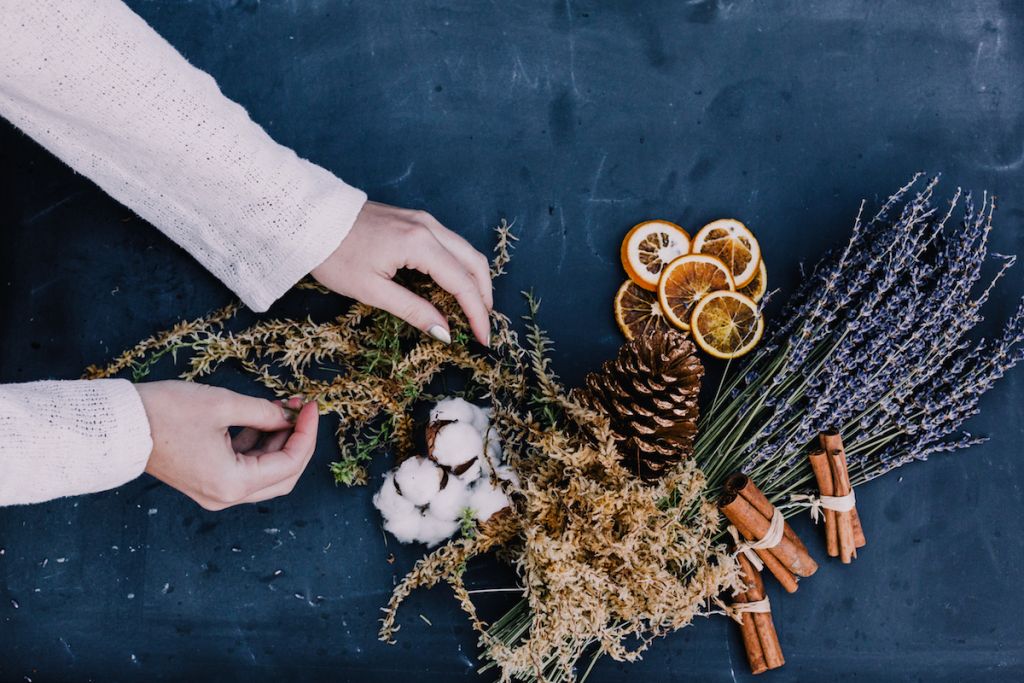 10. Make your own gifts
We've all been there: overwhelmed with gift planning. How to choose – and afford – a great gift for spouses, kids, immediate family and in-laws? Try the old trick of just giving one gift, to the person whose name you've drawn from a hat, but–and here's the twist–make it yourself. Indeed, not all of us are natural "makers" so it's a real creativity challenge, often with hilarious results. Think: spicy pickled beans one year. Learn to knit and make a toque. Or scarves. Try a yoga-mat bag. Or hang printed photos from spray-painted tree branches to make your mom a "family tree." You and your family will likely far more enjoy bumbling through your secret projects in the garage to grumbling through the mall.
These are some of the tricks that have worked for our extended London Drugs family. But if you still feel like cancelling Christmas and hiding under the duvet 'til January, we say: do it. It's your wonderful life, after all.