Our editors have chased down the Web's smartest food & drink tips, and tidily summarized them here, for you. Scroll down, and bon appétit!
* * *
There are two kinds of bacteria that matter to your food. The dangerous kind can contaminate food without changing its look, smell, and taste. (Think listeria.) But the benign kind can make your food look gross without necessarily making you sick. (Think black banana.) Here's a list of 29 items that survive perfectly outside the fridge.
Potatoes: Kept too cold, a potato's starches turn to sugar, releasing a strange flavor. Keep all potatoes and yams in a paper bag in a cool, dark cupboard or drawer.
Honey: Honey turns to crystallized gunk if it's kept in the fridge. Store it at room temperature and out of direct sunlight.
Tomatoes: Left in the fridge, tomatoes become mushy and start losing flavor. Leave them on the counter and use when they have a slight give to the outside skin.
Apples: Like tomatoes, apples lose flavor and texture in the fridge. Leave them on the counter, and throw them in the fridge 30 minutes prior to eating if you want a crisp bite.
Onions: The best place for onions is in a paper bag in a cool, dark cabinet or drawer. Stored in the fridge, they soften and lend a pungent scent to nearby foods.
Coffee: Many think coffee deserves a special place in the fridge or freezer, but it actually is best at room temperature so its natural oils can really flavor your favorite cup of joe. Buy in small batches for really fragrant, and rich, morning coffee.
Melons: Most melons do best outside the fridge. Once refrigerated, they tend to break down and become mealy. After cutting, if any are remaining, store them in the fridge.
Ketchup: Ketchup is just fine in your pantry—even after it has been opened. Worry not, the vinegar and preservatives keep it safe.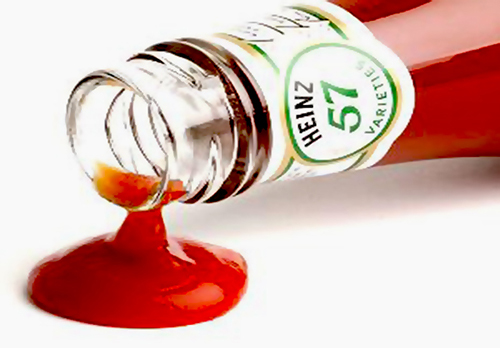 Jam: Due to the high amount of preservatives in jams and jellies, they're fine in the pantry after opening.
Stone fruits: Peaches, plums and nectarines aren't friends of the fridge, so leave them on the counter until they're ripe.
Pickles: Another item high in preservatives, mainly vinegar, pickles will stay crisp in the pantry. But, if you're a fan of cold ones, store them in the refrigerator door, which leaves the coldest spots of the fridge for items that really need the space.
Garlic: Store garlic in a paper bag in a cool, dark spot, and it holds its wonderful flavor for weeks.
Hot sauce: Make more room in your fridge, and store hot sauce in your pantry — even after it has been opened. All the preservatives and spices keep it safe for topping your eats.
Most oils: Pretty much all oils are safe to store at room temperature. If the oil has a lower saturated-fat content, such as safflower or sunflower, it will benefit from being kept cool, so store it in a dark cabinet or the fridge door.
Avocados: Store avocados on the counter and any leftovers in the fridge. But they'll lose flavor, so it's a good idea to use a whole one when making the cut.
Winter squash: Acorn, spaghetti, and butternut do best when stored at room temperature.
Berries: Fresh berries already have a short shelf life, so leave them out of the fridge and eat them within a day or two of purchasing.
Spices: Ground spices never need to be refrigerated.
Soy sauce: Its high salt in soy sauce keeps it safe to store at room temperature.
Some salad dressings: Just like other condiments, most salad dressing, especially the vinegar- or oil-based, are just fine stored outside the fridge. Those that contain cream, yogurt, or mayonnaise should be stored in the fridge.
Peanut butter: Peanut butter does just fine in the cool and dark of a cupboard.
Bread: You might be tempted to store bread in the fridge, but it actually dries out faster. Instead, store it in a cool cupboard or bread box for a fresh slice.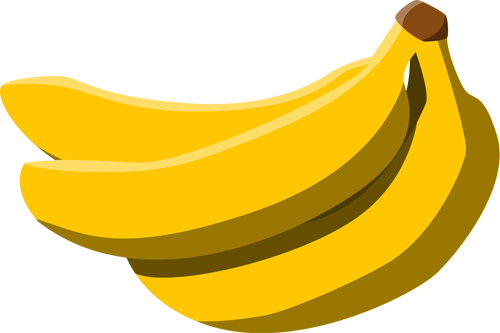 Bananas: Leave them on the counter. If bananas turn brown before you get to them, toss them in the freezer to make banana bread at a later date.
Peppers: Red, green, yellow, and even chili peppers are just fine stored in a paper bag in a cool cupboard or drawer.
Nuts: Nuts are just fine stored in a cool, dark spot.
Dried fruits: They're preserved by drying. No need to refrigerate.
Vacuum-packed tuna: You might not be sure, but that tuna has been sealed, just like in a can, so it's fine stored at room temperature.
Herbs: If you pick up fresh herbs from the grocery store, instead of stuffing them back in the suffocating plastic bag, place them in a water-filled glass jar on your kitchen counter, creating an herb bouquet to use while cooking.
Maple syrup: As with honey, maple syrup crystallizes if stored in the fridge.
[More at Daily Savings]
* * *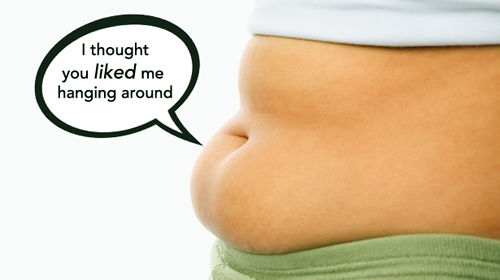 The big fat myth For years doctors and health experts have told North Americans that you are what you eat—eat fat and you'll be fat. Not so fast, say the Harvard researchers behind a recent study A Harvard study recently published in The Lancet contradicts that advice, at least as far as fat goes. It's found that low-fat diets are not the most effective way of losing weight—or of keeping it off.
Want to keep weight off? Skip the carbs. The study followed 56 clinical trials, separating subjects into two groups: those that avoided fats and those that avoided carbohydrates. People who ate low-fat diets for one year lost and kept off an average of 6 lbs; those that followed low-carb diets lost and kept off an average of 8.5 lbs.
Good fats vs bad fats People are thinking differently about the benefits of daily fats. While saturated and trans fats are still to be avoided, healthy fats like those found in nuts, olive oil, and fish can actually have a protective effect. Higher fat diets are also easier to stick to as well, since they take longer to digest and keep you feeling full.
Playing the long game In the end, there is very little evidence to support a low-fat diet. Lacking in flavor and quickly digested, such diets tend only to promote the swapping of good fats for bad fats and binge eating. Instead, opt for a low-carb diet and focus on the foods that offer long term health benefits, rather than a quick fix.
[More at Yahoo Health]
 * * *
Many of the items in your fridge are more than happy in a cupboard or on the counter. Some foods, though, you can never be too careful with. They can pose a serious risk to your health, and must be consumed or discarded by their expiration dates.
Deli meat: The listeria bacterium exists in many places, but it's likeliest to contaminate your cold cuts at the processing plant. It's dangerous because contaminated food looks, smells, and tastes normal; it can multiply in your fridge; and it can kill you. Toss opened deli meat after three to five days in the fridge. If unopened, throw it away after two weeks.
Eggs: It's not hard to avoid rotten eggs, which have a potent smell. But how can you tell before you crack it? Easy. Drop it in a bowl of cold water: fresh eggs sink to the bottom, rotten eggs float on top. (As an egg ages, fluid evaporates through the porous shell, while buoying air and gasses seep in.) Science!
Fresh berries: What likes berries even more than you do? The microscopic mold spores hard at work, turning them into fuzz and mush. Keep fresh berries a maximum of three days in the fridge, and wait until right before you eat them to wash them.
Mixed greens: Prepackaged salad mixes can harbor dangerous bacteria from process and handling contamination. Unopened lettuce can only last three to five days past its expiry date.
Raw fish: Fresh fish and shellfish should be eaten within two days of purchase, and kept in the refrigerator. If you plan to freeze it, wrap it tightly and store it in the freezer for up to six months, depending on fat content. Oily fish like salmon and tuna can turn rancid if not stored properly.
Raw meat: Foul smells and a slimy appearance are the big signals your meat has gone bad. Raw ground meat, including poultry, can be refrigerated for up to two days, according to Canada's Public Health Agency. Roasts, steaks, and chops can be refrigerated for up to five days, frozen for up to four months.
Soft cheese: Stored in the refrigerator, opened hard cheeses (like Parmesan and cheddar) will last three and six weeks, while opened soft cheeses (like Camembert and Brie) will last a week.
[More at Bustle]
* * *