The holiday season has past. For me at least, it feels like forever ago. New Years, Family Day, Valentine's Day, all gone. In fact the entire '15-16 winter season will have passed before you know it. No question, we're in a bit of a lull around this time of year.
Which makes it the ideal time for a new photobook.
Makes perfect sense if you think about it: Before long Spring Break will be upon us, then Easter…leading into the May long weekend and then BAM! Summer is here. This little reprieve at winter's end is one of the few opportunities we have to reflect and look back through the reams of photos we've shot and uploaded, and single out the gems that will be even more amazing once turned into a beautiful photobook and shared.
As I describe in a previous post, creating a personalized photobook is easier than ever since the Photolab launched its all-new website and in-store kiosks. If you haven't checked it out yet, let me say again—this is the perfect time to make a new photobook.
It seems we've looked at the new Photolab site on a laptop, a smartphone, and via the new Photolab kiosks; so far, the only device we haven't covered is a tablet…until now. So, finally, here is what creating a photobook looks like using an iPad: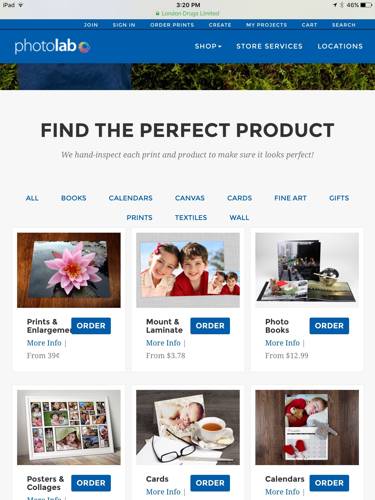 As you can see, the site design adjusts to any screen size—meaning you can chill out on the couch and create your photobook.
It goes something like this: you finish ringing in the New Year, blink your eyes twice and bam! Easter arrives. I believe Einstein theorized that it has something to do with the space/time continuum…or maybe we're just getting old. Well, the Easter Bunny may be able to quietly ambush you and I, but he can't sneak past the London Drugs Photolab—whose new website is already spring-loaded (horrible pun, sorry, couldn't be helped) with a veritable Easter basket full of brand new templates for cards and photo mugs.
Here on the ol' Photoblog we've already covered how simple it is to create stunning and completely original personalized greeting cards using the in-store kiosks as well as the new website, yet they also allow you to make a mug into a masterpiece. And the process is just as simple & convenient, if not more so. Let's take a look, shall we?