Excess kitchen equipment can take up valuable cupboard or counter space, but there are a number of amazing kitchen tools that are worth the extra real estate. We're highlighting five kitchen appliances here that will make family dinners easier, as well as fantastic recipes for you to use with them. Bon appetit!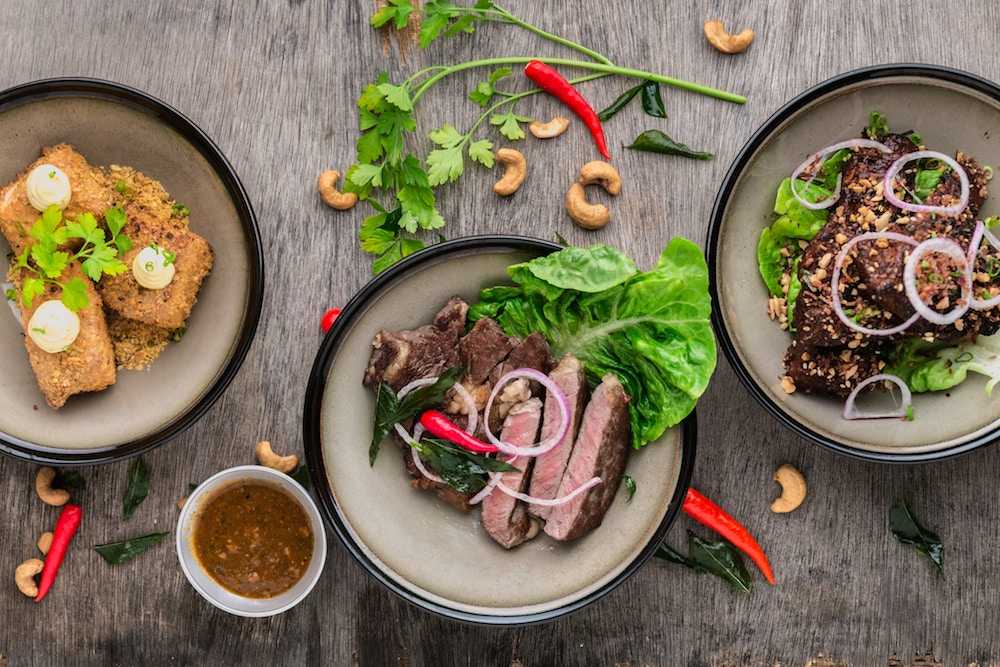 Wok
The wok isn't your typical frying pan. It's a particular type of round-bottom cookware that can be used to stew, braise, poach, boil, steam, pan fry, deep fry, and stir fry. It's almost a pot and a pan in one dish, but the distinct shape makes it easy to toss food around with a spatula and it heats better than a flat pan. It's simply the best tool for stir-fries, which make super quick weekday meals.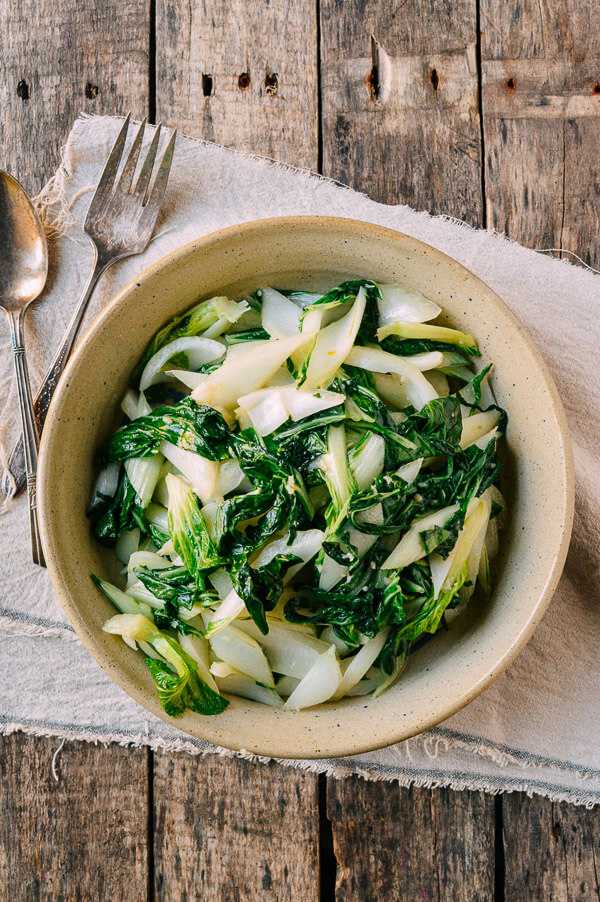 Recipes to try:
Chinese Beef with Honey Black Pepper Sauce
Indoor Grill
Indoor grills bring the flavour of the summer inside, all year long. Instead of struggling with coals or barbecuing in the rain in the fall, turn on your indoor grill. It has a more even cooking temperature than an outdoor grill and is dead simple to use. Everything tastes better grilled.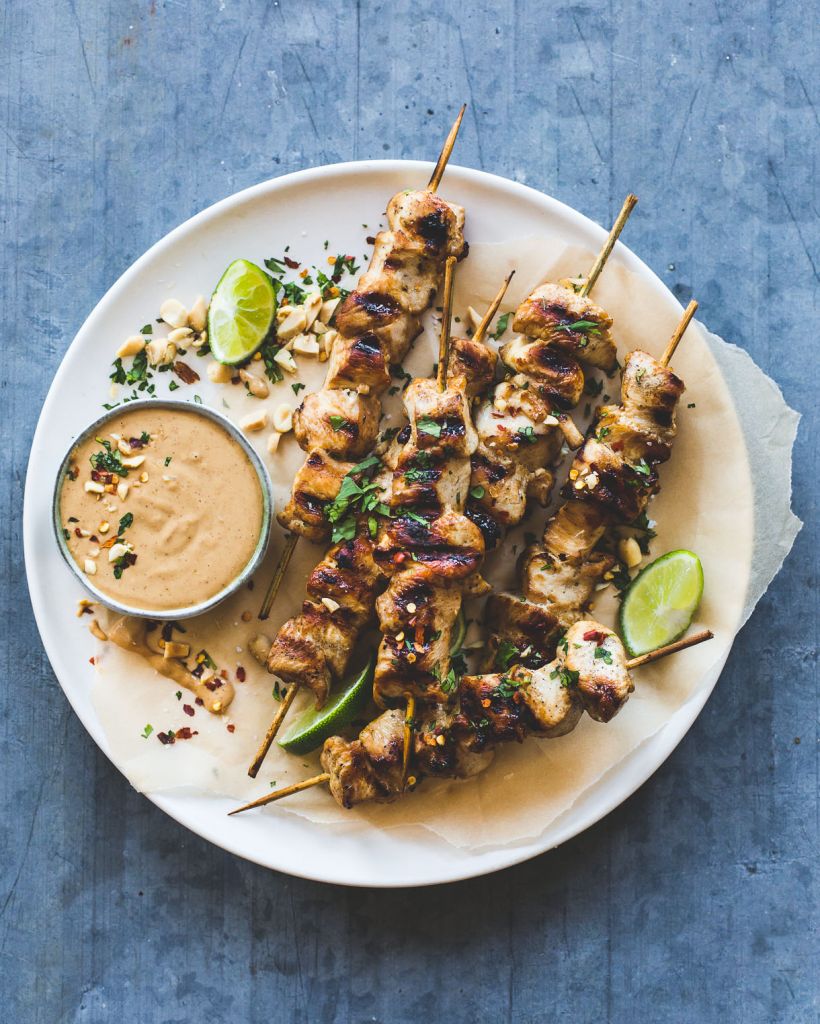 Recipes to try:
Tuscan-Style Grilled Tuna Steaks
Thai Chicken Skewers with Peanut Sauce
Rice Cooker
The rice cooker sounds like it's only good for one thing–cooking rice–but it's far more versatile than it seems. You can also use it to make curry, oatmeal, soup, polenta, and tons more. Surprising, but delicious! We've listed recipes here that go beyond the classic use, although rice cookers do make cooking a side of grains pretty darn simple as well.
Recipes to try:
Slow Cooker
Slow cookers are for the perfect tool for someone who wants a meal ready to go by the time they get home. Prep in the morning, set it, and forget it. You'll come home after a long day with your house smelling amazing and dinner waiting.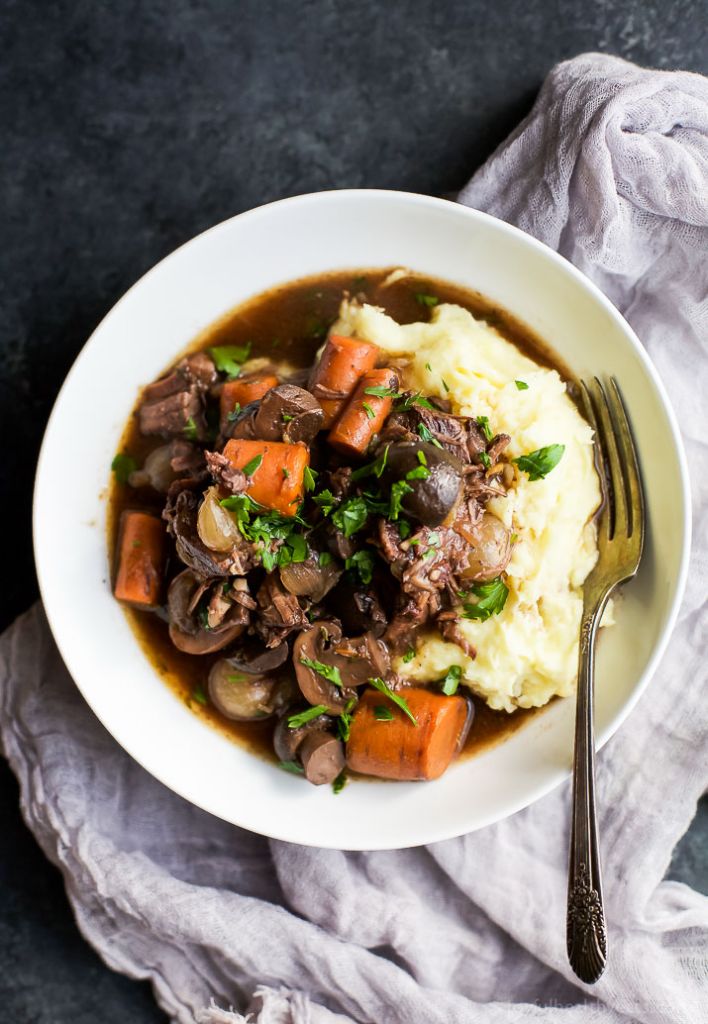 Recipes to try:
Slow Cooker Cider-Braised Pot Roast
Multi-Cooker
If your kitchen space is truly at a minimum, don't fret. The Instant Pot is an amazing kitchen appliance that basically combines many features from the previous tools into one: it's a slow cooker, pressure cooker, rice cooker, and more. It even makes yogurt! And it uses much less energy than many stoves. Easy, simple, and environmentally friendly.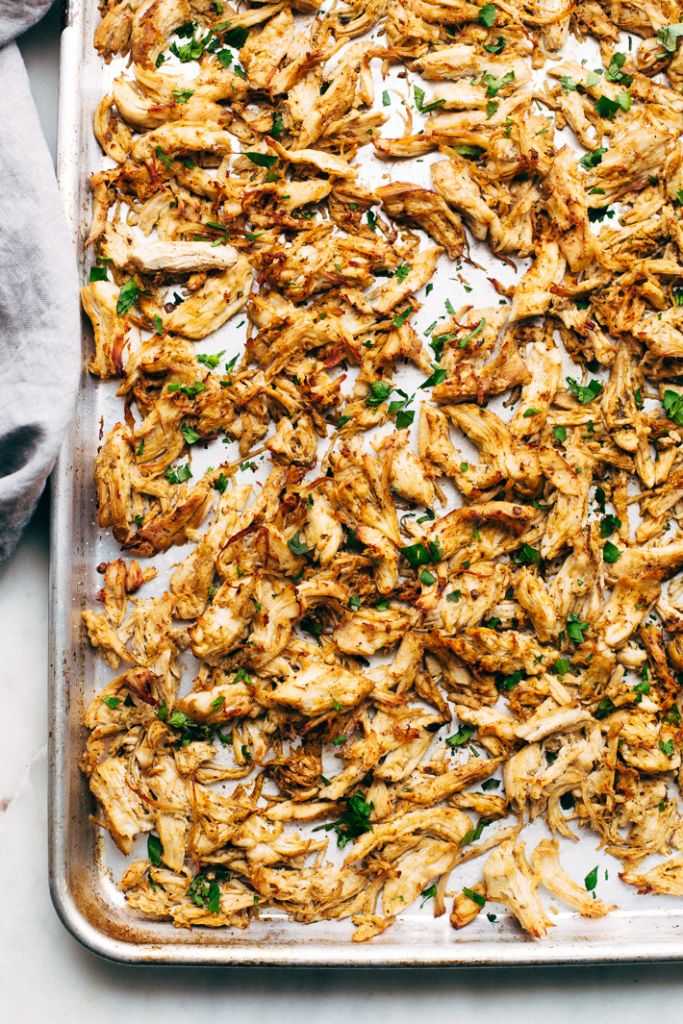 Recipes to try:
Do you love your Instant Pot or your rice cooker? Find all of these kitchen appliances at your local London Drugs in-store or online.
We are well into #PSL season, as you've probably gathered from your Instagram feed. (That's Pumpkin Spice Latte season, for you non-coffee drinkers.) Luckily for foodies, there is so much more to this versatile autumn gourd than just coffee shops and Thanksgiving pie, so we've put together some of our favourite pumpkin recipes to help you celebrate everyone's favourite fall flavour.
This hearty, savoury dish has a surprising hint of sweetness from the pumpkin that will warm up any cool fall night. Double the recipe and save for a freezer full of leftovers to enjoy throughout the season—it's no secret that chili is always better the next day (or week, or month). Don't forget the chipotle sour cream!
[Find the recipe at Country Living]

Pumpkin for breakfast? Of course! Inspired by traditional Indian cooking, these healthy and simple pancakes are also known as besan ka puda. Ingredients can be substituted to make custom flavours, as well as vegan and gluten-free options. Perfect for getting you out of that breakfast rut.
[Find the recipe at Ruchi's Kitchen]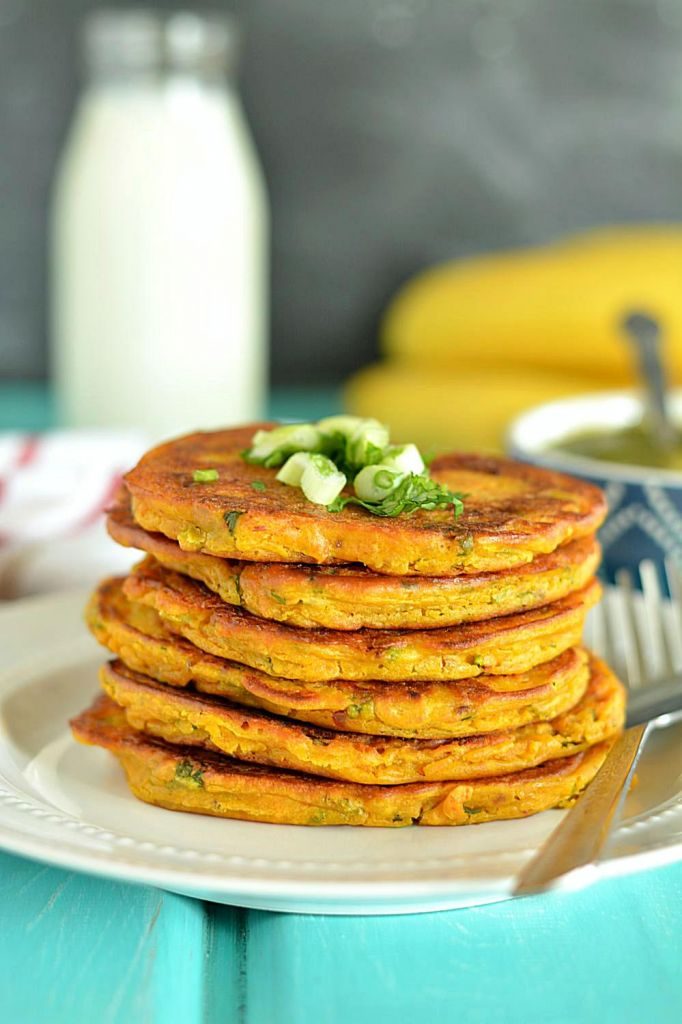 Even the people who aren't into the whole #PSL thing will find it hard to pass up a nice, hot bowl of velvety, spiced pumpkin soup. Top with pecans or goat cheese, throw on a pair of fuzzy socks and a cable knit sweater, and you'll be a Pinterest board come to life. A fall classic.
[Find the recipe at JamieOliver.com]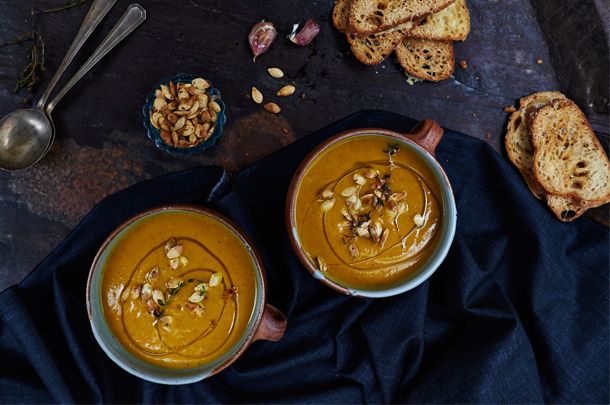 Got a craving for a creamy pasta dish, but trying to cut down on the fat? We've got you covered. The richness of the pumpkin in this recipe takes the place of the loads of cheese traditionally found in a baked pasta dish. Comfort food level: EXPERT.
[Find the recipe at Country Living]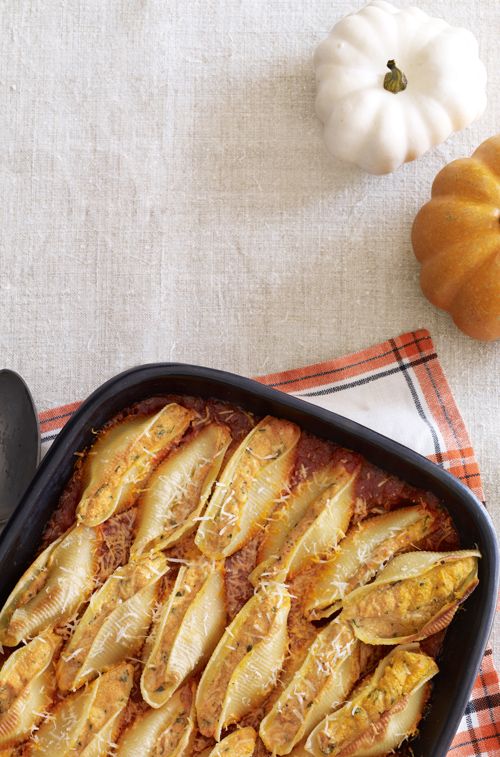 Pumpkin and curry go together like a pile of leaves and a jumping toddler. Skip the take-out and instead whip up this spicy crowd-pleaser, even if you're short on time. You can pour this delicious concoction over your favourite rice, vegetables, or tofu, or whichever combination of the three satisfies your current craving.
[Find the recipe at A Beautiful Mess]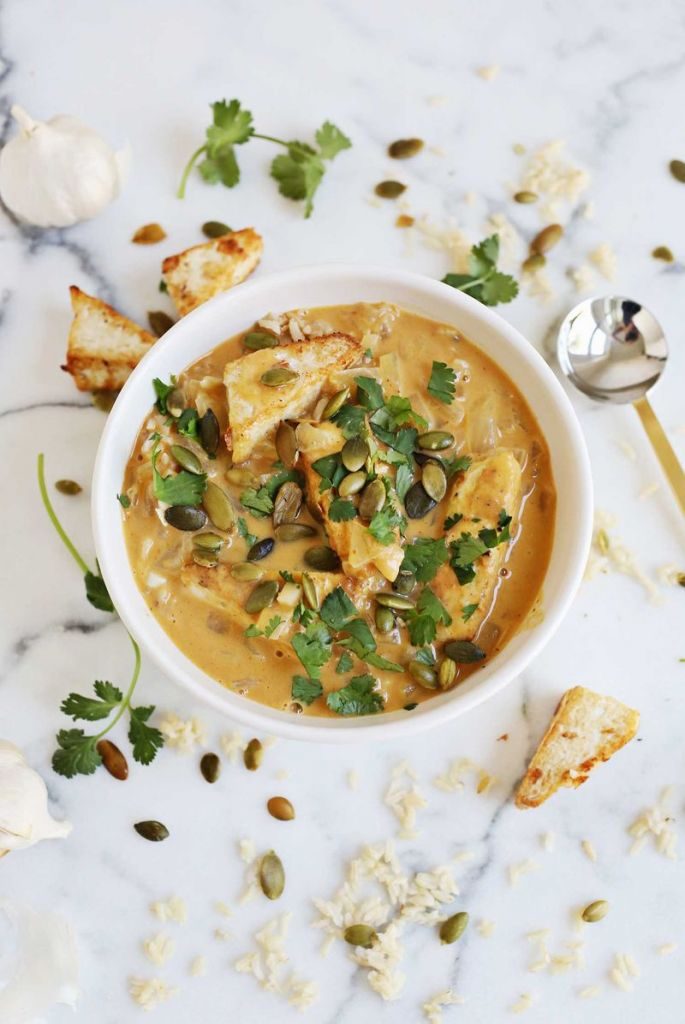 We hope you hung on to the innards of your jack-o'-lantern, because these crunchy snacks are a fall must-have. Packed with iron, magnesium, fibre, zinc, potassium, healthy fats, protein, and tryptophan (which can boost your mood and help you sleep), vegans and vegetarians have been using pumpkin seeds for years as a natural source of nutrients. Don't be afraid to experiment with different flavours: soy sauce, cayenne, cinnamon, nutmeg – time to get creative!
[Find the recipe at Oh! She Glows]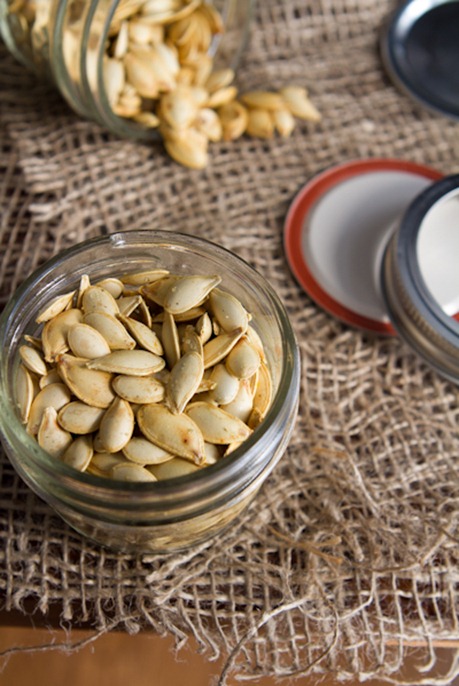 Yes, it sounds strange on paper, but we promise this will be on your top 10 list of best pizza EVER. Mild and creamy havarti cheese is the perfect flavour accompaniment with the veggies in this dish, and a fun change from mozzarella. Don't skip the sweetened onions step—they're the secret ingredient that will put this dish over the top into OMG territory. Meat eaters and vegetarians alike will be instantly addicted, and gluten-free foodies can use their favourite GF crust.
[Find the recipe at Love Lola]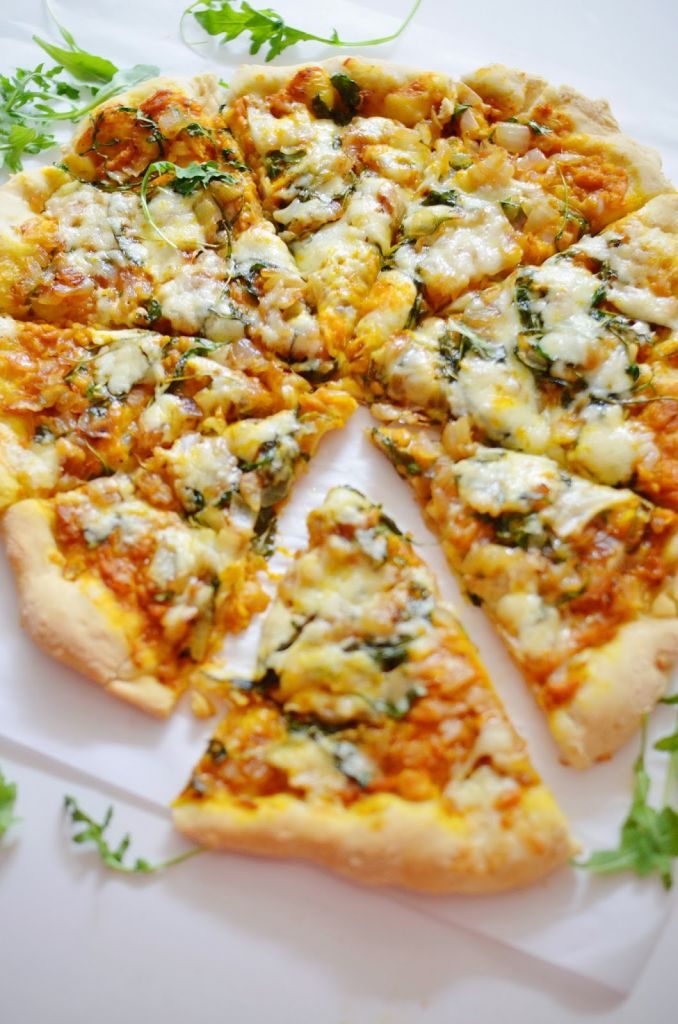 Looking for an alternative to your pre-packaged veggie burger option? Try these quick and healthy pumpkin patties. Spices can be dialed up or down to your preference, and toppings are open to creative interpretation. Don't get boxed in by the bun—these baked, crunchy beauties can also be tucked into a super-healthy lettuce wrap or crumbled on salads. They also freeze nicely, so they can be made ahead of time. Future you will heartily thank present you.
[Find the recipe at Peas & Crayons]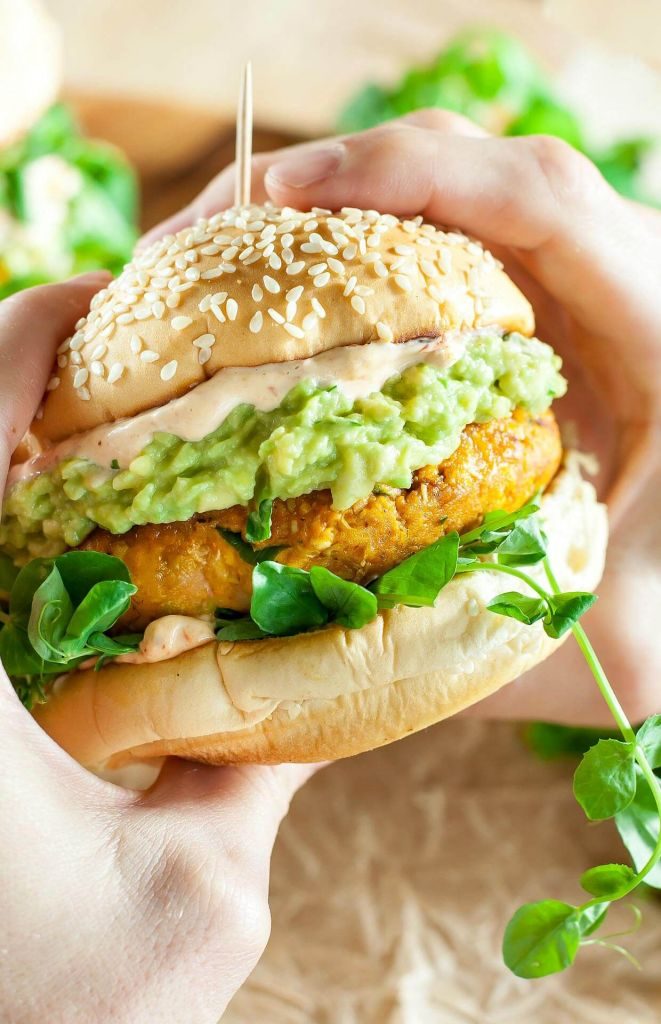 Who doesn't love a trip to the Cheesecake Factory during a visit south of the border? Well, someone did us all a favour and broke down their creamy, decadent pumpkin cheesecake recipe, and now we're here to share it with you. (Yeah, you're welcome.) Next to the prevalent pie, this modern classic is a fall dessert staple. Pro tip: replace white sugar with brown sugar for a deeper, richer taste.
[Find the recipe at Genius Kitchen]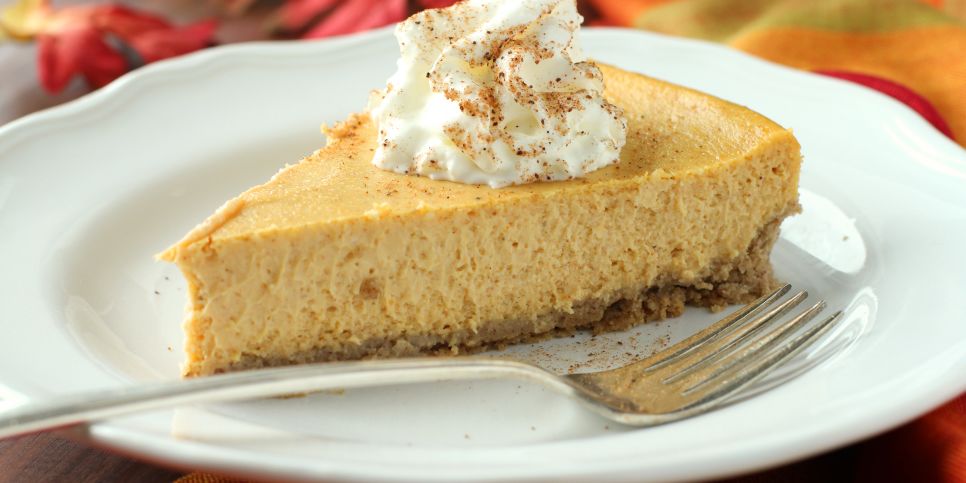 Tuck into these perfectly pleasing pumpkin recipes and enjoy all that fall has to offer. Happy eating!