No one has time to read all the lifestyle tips on the Internet, so our editors have selected the best. Read on for smart advice on beagles, bruises, bleaching, Brussels sprouts, and more—our very favourite life tips and tricks.
* * *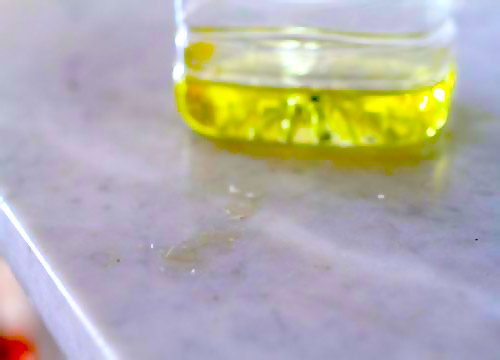 Marble is a relatively soft rock, susceptible to damage, so it gets a bad rap for requiring frequent maintenance. With this simple trick, however, you'll be able to clean off even the stickiest of messes with ease.
The materials You need cooking oil—either canola or olive will do—and a willing pair of hands.
The setup Pour your cooking oil over the sticky residue and gently work it in using your fingers. Since marble is so soft, avoid using metal utensils or steel wools and instead, use your fingernails to peel off the residue.
The cleanup Once all of the residue is removed, rinse the area with warm water and dry it.
* * *