If an emergency situation developed quickly, would you know what to do? In the event of flooding, a natural disaster, or an earthquake, it's important to be prepared. Experts agree that you need to be prepared to survive for 72 hours with the possibility of having no water or power.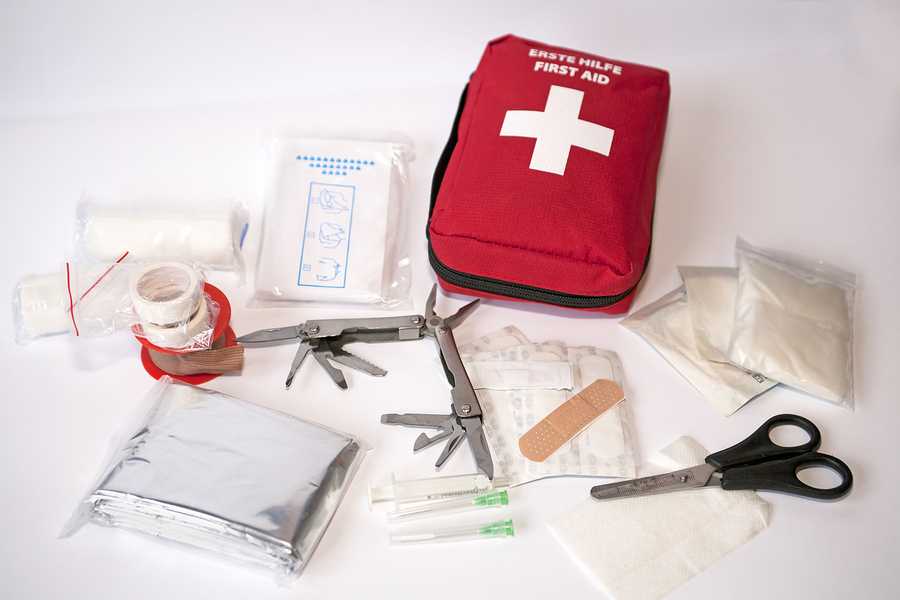 Water – estimate four litres per person per day for drinking and sanitation.
Food – gather food that won't spoil such as canned goods, protein energy bars, dried fruits, and meal replacement beverages. Don't forget to pack the can opener. Include hard candies, chocolate, and gum in your kit as a lift for your senses.
Essentials – flashlights, extra batteries, candles, matches, garbage bags, a blanket, hand sanitizer, whistle, and a small mirror are all must-haves.
First Aid – ensure your first aid kit is up to date and medications have not expired, include gauze, pads and tape along with an assortment of bandages. Include several pairs of disposable latex gloves, face masks, antibacterial hand wash, and a small pair of scissors.
Battery-powered or a wind-up AM/FM radio to keep updated on current conditions.
Seasonal clothing and footwear along with a dust mask in case of poor air quality.
Entertainment – cards or any other board games. Crossword puzzle or pocket book to keep you occupied while waiting for the power to return.
Additional non-essential but important items include duct tape, Swiss army knife, Kleenex, toilet paper, city map, and recent photographs of loved ones in case of separation.
Prepared emergency kits are available from London Drugs, SOS Emergency Response Technologies, and St. John Ambulance, but you can pack your bag to suit your family's needs. All of these items should be ideally stored in a conveniently located and durable backpack.
Pharmacy – Contact us at Customer Service for the latest information on your local store and for any urgent pharmacy inquiries 1-888-991-2299
Charging Stations – we will have charging stations available for your electronic devices
Supplies and emergency kits – our staff will be happy to help you find an emergency kit or help you to create your own that fits your needs
Batteries and Lighting, Candles – we're here to help with emergency lighting needs from flashlights, batteries to candles
Water – It is always important to have an emergency supply of water at the ready
Less Urgent Inquiries –  We'll field any question at ldonline@londondrugs.com
Emergency preparedness is always a good idea. Educate yourself, your family, and your friends on the potential risks, create a plan, and stay prepared for any situation that might arise. 
With the final days of school coming to an end for the summer, it may be time to start thinking about how you would like to document your school memories. For parents or students who are looking to thank their teachers or coaches with a year-end gift, photo gifts are a great way to document those memories. The London Drugs photolab has come up with some ideas to capture end of the school year moments for teacher mementos, sports teams, or even school fundraisers.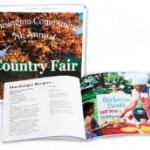 For those students who learned to cook and create their own recipes in home economics class, a class cookbook is a creative way to document your favourite class dishes. A year-end cookbook can be designed from a compilation of each student's favourite recipe. Gift your teacher with a custom made cookbook, or create one for each student totake home. Don't forget to create a customized place mat to go along with your favourite cookbook recipes!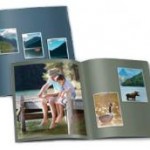 For students who may be transitioning from elementary school to high school or from high school to post secondary, memories of your past schooling can easily be documented in a scrapbook. These mini albums are perfect for sharing and will keep your memories safe for years to come.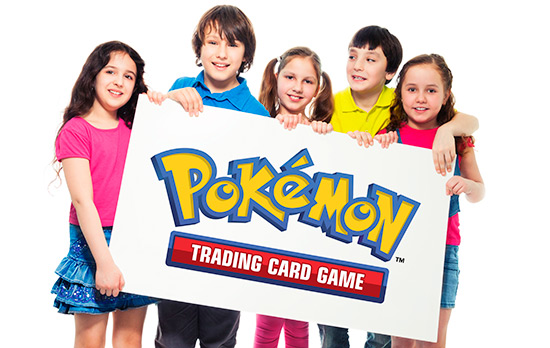 Register Now!
Learn to Play Pokemon
Free to attend for children ages 6 and up
Prizes!
Please sign up at the Customer Service Desk at the following stores.
May 31st – 1pm to 3pm
Brentwood Town Centre – 4567 Lougheed Hwy, Burnaby BC
June 7th – 1pm to 3pm
Valley Fair Mall – 22709 Lougheed Hwy, Maple Ridge BC
June 14th – 1pm to 3pm
Lougheed Town Centre – 9855 Austin Avenue, Burnaby BC