With the final days of school coming to an end for the summer, it may be time to start thinking about how you would like to document your school memories. For parents or students who are looking to thank their teachers or coaches with a year-end gift, photo gifts are a great way to document those memories. The London Drugs photolab has come up with some ideas to capture end of the school year moments for teacher mementos, sports teams, or even school fundraisers.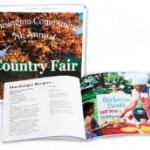 For those students who learned to cook and create their own recipes in home economics class, a class cookbook is a creative way to document your favourite class dishes. A year-end cookbook can be designed from a compilation of each student's favourite recipe. Gift your teacher with a custom made cookbook, or create one for each student totake home. Don't forget to create a customized place mat to go along with your favourite cookbook recipes!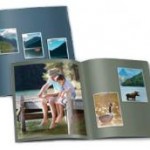 For students who may be transitioning from elementary school to high school or from high school to post secondary, memories of your past schooling can easily be documented in a scrapbook. These mini albums are perfect for sharing and will keep your memories safe for years to come.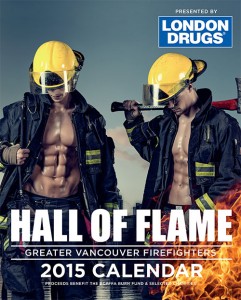 London Drugs is proud to welcome the Firefighters from the 2015 Hall of Flame calendars at a London Drugs location near you!
Since the launch of the 2015 Hall of Flame calendar, the Firefighters have made numerous appearances throughout the Lower Mainland. London Drugs is proud to host an in store meet and greet with the 2015 Hall of Flame calendar Firefighters. Customers are encouraged to visit select stores to have their Hall of Flame calendar signed.
Every year, The Vancouver Firefighters partake in an annual photo-shoot for the launch of their Hall of Flame Calendars. London Drugs is the presenting sponsor of the calendar and partners with the Vancouver Firefighters' Charitable Society to release the annual calendars. Through the sales of the calendars, the Vancouver Firefighters' Charitable Society uses the funds raised to provide financial support to a number of organizations throughout the Lower Mainland.
The meet and greets will take place in select London Drugs stores throughout the Lower Mainland and will include an opportunity for calendars to be signed as well as photo opportunities with the Firefighters. Locations and dates are:
Store
Date
Time
Georgia and Granville:
710 Granville St.
Vancouver, British Columbia
V6Z 1E4
Fri, Nov. 14th
1:00pm – 4:00pm
Cambie and Broadway:
525 West Broadway
Vancouver
V5Z 1E6
Sat, Nov. 15th
1:00pm – 4:00pm
Coquitlam Centre:
2929 Barnet Highway
Suite 1030
Coquitlam, British Columbia
V3B 5R5
Sat, Nov. 22nd
1:00pm – 4:00pm
Brentwood Town Centre:
4567 Lougheed Hwy
Suite 400
Burnaby, British Columbia
V5C 3Z6
Sun, Nov. 23rd
1:00pm – 4:00pm
Park Royal:
875 Park Royal North
West Vancouver, British Columbia
V7T 1H9
Sat, Nov. 29th
1:00pm – 4:00pm
Guilford Town Centre:
10355 152 Street
Suite 2300
Surrey, British Columbia
V3R 7B9
Mon, Dec. 1st
1:00pm – 4:00pm