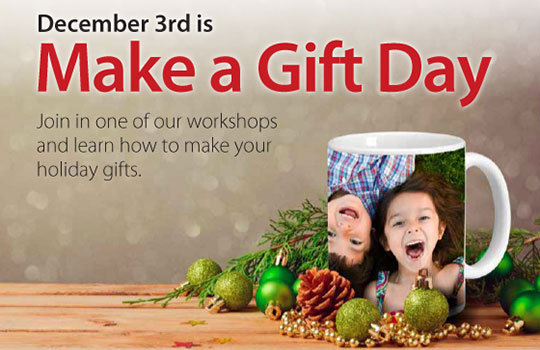 When you say 'workshop' around this time of year, the one at the North Pole probably springs to mind…but only slightly less famous are the in-store workshops at London Drugs. They're free to attend and always cover informative subject matter, like demonstrating new camera tricks or how to create holiday photobooks or gift cards.
In fact, each London Drugs store will be hosting a workshop on December 3rd, a date that's also officially recognized as Make a Gift Day. Hey, there's a coincidence! So mark the date on a calendar and be sure to stop by your local London Drugs. While there won't be any elves cobbling toys to load on a magic sleigh, it'll nevertheless be a really fun and interesting workshop.
Visit here for more details.